What is the Erhu? And why all our students know the answer.
The Erhu is a Chinese two-string musical instrument played with a bow and held in the lap. If you are a student at King's Edgehill School, you've not only heard that before - you've also likely heard the Erhu played by Eric Fong.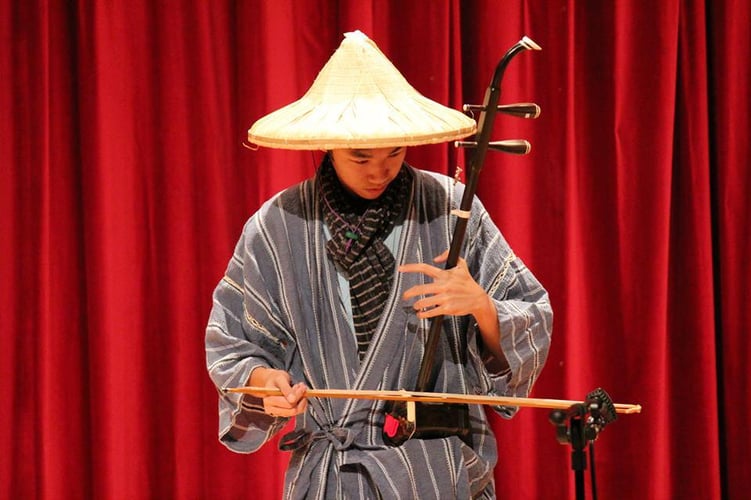 Eric Fong is a talented musician pursuing music as part of his IB Diploma at our school.
Eric joined the KES family last year, bringing along his Erhu and not letting it collect any dust upon his arrival. The Erhu is Eric's chosen instrument for his required curriculum, and Eric also embraces many extracurricular opportunities to play this unique instrument, including: coffee houses, special chapel services, and various musical performances. At the end of last year Eric demonstrated his passion and talent for this instrument earning an impressive 4 in SL Solo Performance in his IB Music Certificate. Aside from the Erhu, his major instrument, Eric is also equally gifted as an accomplished pianist, guitarist, and vocalist.
Last year, Jeff Smith, our Director of Visual & Performing Art directed no less than 15 bands. Many of these bands featured more traditional Canadian instruments. Yet Eric's frequent performances with his Erhu are a testament to the schools' approach to music.
The arts make up one of the essential four pillars of a King's-Edgehill School education. Some aspects of the art program such as Drama, Music, and Visual Art, are part of the regular academic curriculum and are available as IB courses as well. At King's-Edgehill School, we're committed to the true meaning of education - to lead forth. Except we're not doing the leading – our students are. We love to see our students arrive with new instruments and let them lead forth. Just as Eric Fong's did with his Erhu or the traditional Chinese ensemble that is currently being developed.
Learn more about our Arts programme by downloading our PhotoJournal, The Arts on Centre Stage at King's-Edgehill School.