Selecting a school for your children can be a difficult decision, and with so many considerations to take into account the decision and the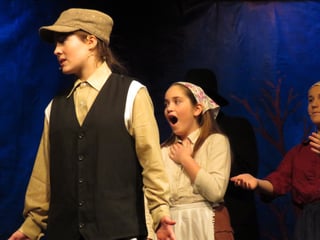 information can seem overwhelming. Considering the value of private school, extracurricular activities, and future higher education opportunities for your young student are extremely important when making this decision. For these reasons, we've put together this list of things to consider when choosing a school for your child.
Extracurricular and Enrichment Opportunities
One advantage your child will have at King's-Edgehill School will be a plethora of extracurricular and enrichment opportunities to choose from. Some highlights from our programming include: international baccalaureate programme, competitive athletic programs, Duke of Edinburgh Award Programme, Cadets, Volunteer programmes and over-break enrichment opportunities. With so many opportunities your student will find a way to boost his or her university application, learn more about themselves, and get to know other students. These extracurricular opportunities make KES a perfect fit for driven students seeking a competitive advantage.
Different Strokes for Different Folks: Right School for the Right Student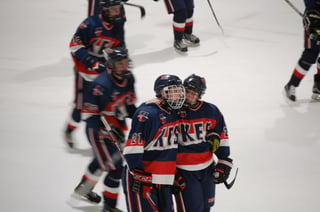 "Fit" is an often over-used term to describe how an individual finds his or her place in a certain organization, but it is 100% one of our top considerations for choosing a school. Probably one of the most important things to think about is how well your child fits a certain institution's programme offerings, structure, and style. You'll see the difference in our classrooms with only 10-15 students per instructor. Smaller class sizes combined with a more rigorous (although rewarding) in-school structure makes KES a great solution for self-driven, self-motivated students.
One Step Ahead: University Counselling
Obviously, your child's future is one of the most important things to you and your child. Why else would you be searching for the best opportunity for them to develop? It's our passion too. We offer university counselling, and our primary goal is to give your student the best preparation, best advice, and the most optimal environment for university preparation. From junior high until graduation, KES students get the best career and college and university preparation from our team of experienced counsellors and academic advisors.
Have Your Questions Answered
While this list isn't a comprehensive resource to choosing the right school for your student, it should give you some ideas for what to look for and what to expect when making this crucial decision. Weighing the value of private school, seeking the best extracurricular opportunities, and choosing a school that's right for your child are some of the most important things to evaluate when deciding. If you want a more comprehensive list of questions to ask and things to consider, download our free guide of questions to ask when considering a private school.