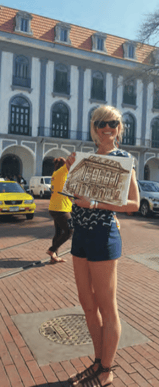 I attended KES from Grade 10-12. Though it was difficult living away from home, it was cool to be surrounded by students from around the world. You become family because you're in it together. I have solid friends and many funny memories. After graduating from KES, I went to University of Victoria and received my BFA in Visual Arts. I did a bit of traveling before settling down in Panamá for a few years working as an English teacher and painter. After a while I wanted more technical training in illustration so I came back to Canada and studied Illustration.
I work out of my studio in Toronto's west end. I create fine art for exhibitions, freelance illustration for different clients from advertising to album covers, and my favorite work is courtroom sketching for the Canadian media. I also have a business called the Tat Shack in Sauble Beach, Ontario, where I do henna tattoos and sell art in the summer months. I tried many things along my journey, failing at some, learning from mistakes, listening and taking advice from friends and family. I like to meet as many people as possible, through networking opportunities that arise and I try to be open and flexible when they do. I intend to continue doing what makes me happy for as long as I can which is drawing, painting, and traveling at will. One day I might like to focus exclusively on portrait painting. My advice is to go into a field doing what makes you happy. You were probably put on earth to do it, and you are going to excel at it because you will be motivated. Keep your eye on the prize and the universe will make it happen.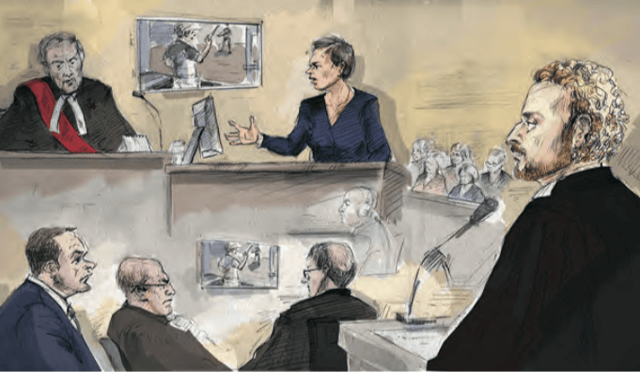 Learn about our Fine Arts curriculum from Grade 6 to IB Art as well as countless extra curricular opportunities to express your artistic passions.
This article was originally printed in the Alumni magazine, read more alumni stories here: https://bbk12e1-cdn.myschoolcdn.com/ftpimages/459/misc/misc_193060.pdf