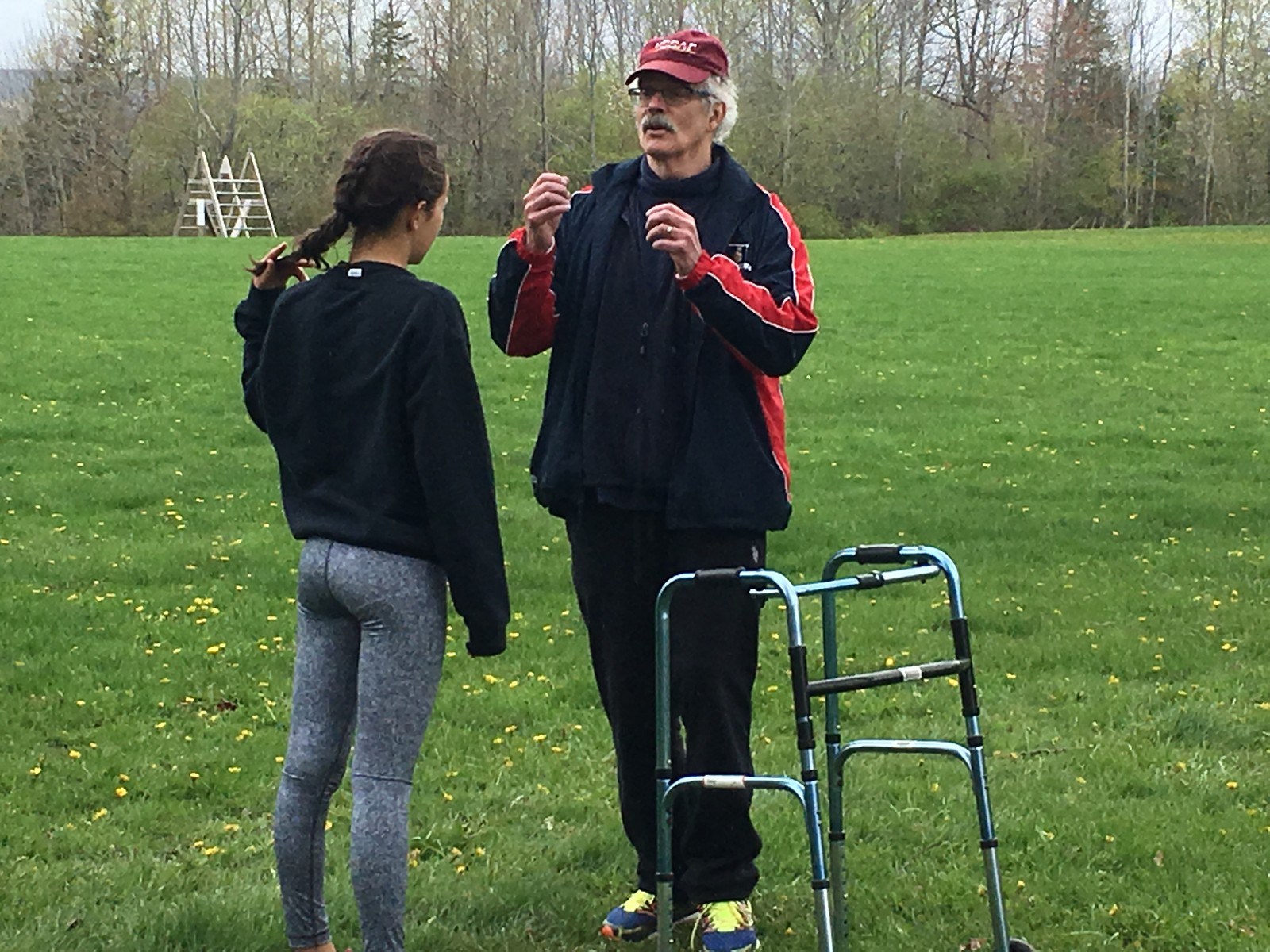 Dear KES Family:
Guy Payne is back - Hooray! What a fabulous sight it was seeing Guy on campus this week. Working (as he has since 1968!) with our track athletes, Guy was his usual inspirational self as he helped our triple jumpers perfect their technique. Wow!
I was also thrilled to see our sprinters going through their paces on the straight stretch of tarmac which parallels Jakeman field. The boys were quick to point out that they had been clocked by our new radar speed control signs at 27 kilometers per hour. Hahaha! I love it. In fact I tried it myself. (20 kph…but I still received a Happy Face and a Thank You from the radar display!)
Interestingly, before we turned the radar signs on and despite having speed bumps in place, 29% of vehicles travelling along that stretch of road went above the speed limit of 30kph. Two vehicles were captured at 68 and 62 kph – twice our speed limit. This was really alarming. However, now that the radar signs are active, the average speed has dropped 5 kph, and the highest recorded speed has been 39kph. Before it was not uncommon for someone to travel above 40 kph. This behaviour has stopped altogether.
The solar powered digital signs are courtesy of KES parent Chris Fleming, who is a distributor (MyriadCanada.com). They detect vehicular speed and reflect it back to the driver with an accompanying happy or unhappy face and a short message of thanks or a reminder of the speed limit. The results so far have been excellent and our campus is safer. It just goes to show that a smile can indeed change the way we perceive things.
Sincerely,
Joe Seagram