Our team has been very busy lately practicing and playing a series of exhibition games. A big highlight for our team was the opportunity to attend the CAIS National Tournament in Sherbrooke, Quebec hosted by BCS School. At the tournament, we earned SILVER medals in the silver division – very exciting! On and off the court, our athletes performed very well and represented our School and themselves with class. Also noteworthy is the fact that
Wade
, our driver for the weekend, became a part of the team with his safe driving at all times of the day. Taking into account all the games we watched in the tournament and having the opportunity to see the highly-ranked Bishops University play, this was truly a week of basketball.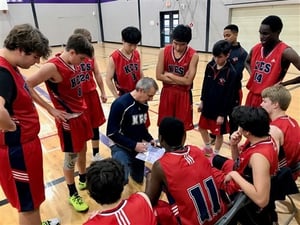 While the trip was all about team development, some observations that are noteworthy as Coaches:
Jakob

– the first to score against top-ranked Ashbury, just as we were wondering if we would score at all that game…
Lucas

– still holding the record of being pound for pound the best player on the team!
Noah

– begins each interaction with, "Sir, I have a question…" learning lots about the game and life
Duncan

– up for MVP of defense award -- grit personified
Brisnel

– each game is better than the last one!
Andrew

– best attitude despite adversity
Jason

– player this year = 10 x player from last year
Will

– his consistent threes are string music
Righo

– biggest smile as he is dunking in traffic
Ricardo

– the team pickpocket -- leads the team in steals and gritty offensive play
Allan - plays like a Grade 12 but is in Grade 9
Pablo

– Team MVP!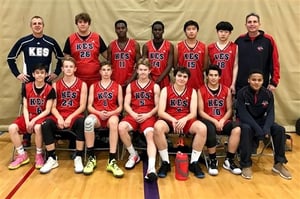 Having been on many trips and attended dozens of tournaments, the hard work and good behaviour of this team stands out. They are all winners.