The first Western Region Ski Race took place on Wednesday, February 6 at Ski Martock. KES had a cohort of 19 racers! Here are the notable placings for our KES team.

Senior Boys Individual Placings:
2nd – Nick Cheverie
4th – Finn Basser
5th – Mathew Boutilier-McFarlane

Senior Girls Individual Placings:
1st – Katie Goddard
2nd – Elizabeth Walsh
5th – Laura Gillis

Intermediate Boys Individual Placings:
2nd – Mitchell Larkin
4th – Alden Mulherin

Intermediate Girls Individual Placings:
3rd – Svenja Priggemeyer
5th – Sarah Sidorchuk

Junior Boys Individual Placings:
2nd – Eric Sweetapple

Team Placings:
1st Senior Boys – Nick, Finn, Mathew, and Rodolfo Gonzalez
1st Senior Girls – Katie, Elizabeth, Laura, and Joanna Bond
1st Intermediate Boys – Mitchell, Alden, Yunjin (Kevin Bai), Simon Peschke, and Freek Schep
1st Intermediate Girls – Svenja, Sarah, and Zhi (Angel) Li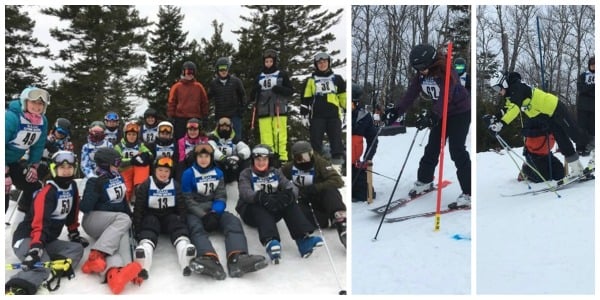 Congratulations to all of our racers. Lots of experience was gained during our first race of the year. In addition, a big thank you to Natsuki Suganuma (she is over aged this year and continues to train but cannot compete) and Kristen Otto (she is injured) for supporting the team on race day.