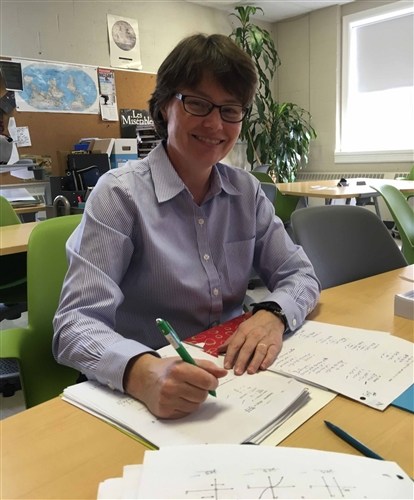 With origins reaching back into the 1960s, The University of Waterloo math contests are written by over 200,000 students in schools around the world. In an age in which universities struggle to evaluate student ability based on regular class marks, Waterloo considers the results on these contests an independent means of measuring student ability and potential. Students who perform well on the various Waterloo math contests are offered scholarships and invitations to prestigious conferences. The organization behind the creation of these contests is named the Center for Education in Mathematics and Computing (CEMC). In its own words, "The CEMC has become Canada's largest and most recognized outreach organization for promoting and creating activities and materials in mathematics and computer science." Among the many people and groups comprising the CEMC is the "Advisory Board". Comprised of 12 leaders in mathematics education – including the Dean of Mathematics, 3 members of the faculty of Mathematics at The University of Waterloo, the Director of the CEMC, the CEMC business manager, and six elementary and high school teachers – the Advisory Board provides insight into the current and future directions of the CEMC.
It is an extraordinary accomplishment that

Mary Ann Dufour

has recently been selected to serve on the CEMC Advisory Board for a three-year term. Perhaps even more remarkable is that

Mary Ann

is one of the first teachers outside of the Waterloo region to be asked to serve. The King's-Edgehill School Math Departmentwishes her the best as she begins her service in this role.


Our students truly feel at home among the friendly, caring and competent staff at King's-Edgehill School. If you'd like to find out how welcoming our campus really is, Plan Your Visit here.