Our King's-Edgehill School Table Tennis team is off to provincials again this year. In the individual event,
Tin Long (Anson) Chan
and Haichuan (
River) Qi
came in first and second place, respectively. In team competition,
Anson Chan, River Qi, Zhiming (Jimmy) Wang and Xianlong (Daniel) Zhang
came in first place overall (out of ten teams). Look out for the results of provincials in a later newsletter!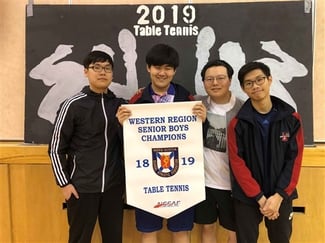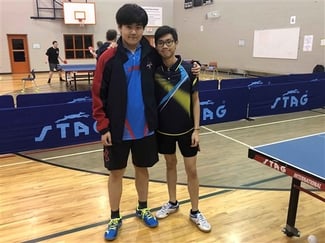 DJ DeCosteIB Math/Physics and Robotics


We want every child to find an activity they can pursue with passion. With three seasons of sports and over 20 different options to choose from, we're pretty sure your child will find a few to love. Download our Athletics Photojournal to discover more.