The boys returned Saturday from the Table Tennis Provincials in Cape Breton. In the individual competition on Friday, KES had two athletes on the podium with Tin Long (Anson) Chan finishing strong and winning the GOLD medal and Haichuan (River) Qi earning the BRONZE.

On Saturday during the team competition, our boys came out ready to play and ended up winning the GOLD medal! It was a great weekend!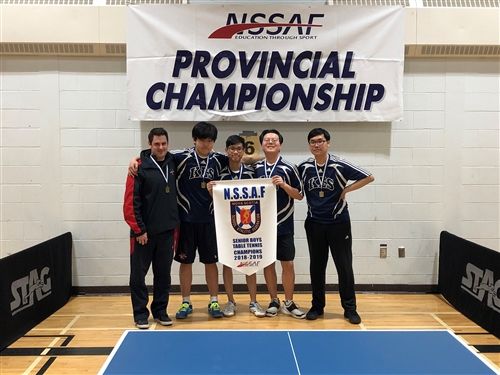 We want every child to find an activity they can pursue with passion. With three seasons of sports and over 20 different options to choose from, we're pretty sure your child will find a few to love. Download our Athletics Photojournal to discover more sports at KES.