On February 6th, 11 students and 2 chaperones packed their bags and headed to Orlando, Florida for five days to attend the Sports and Entertainment Marketing Conference hosted by DECA. DECA is a not-for-profit organization which helps to prepare emerging leaders and entrepreneurs in high schools and colleges around the globe for the world of marketing, finance, hospitality and management. It was a unique opportunity for our students as they had the chance to listen to guest speakers as they addressed and discussed many areas of business.

Representatives from the resort industry talked about what decisions go into building a new resort. We heard from the sports and health industries as they discussed the importance of staying relevant to the next generation. In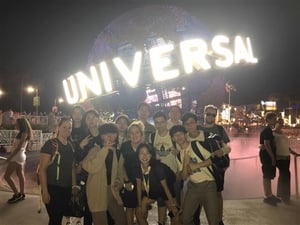 addition, representatives from Universal Studios discussed the importance of market research when developing new rides and attractions for their parks. Our students, who already understand marketing and business basics, got to see how these tools and techniques are being applied to the real world. Guest speakers told the students which post-secondary education paths they could follow for the best chance of getting employment in the field.

After the conference, we visited the theme parks and witnessed the results of the different marketing techniques. Students were encouraged to keep a look out for things mentioned during the conference as they made their way around the parks.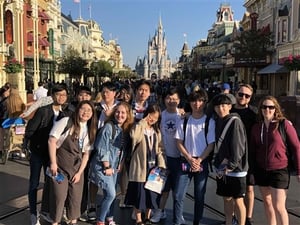 The DECA club at King's-Edgehill School meets regularly to discuss business and marketing issues. The next conference in Orlando is scheduled for 2021.

Learning doesn't stop when we leave the classroom. Download the "Oh, The Places You'll Go!" PhotoJournal to discover the many places your child will go as a KES student.