For any students interested in having an exhilarating thrill and a big taste of Maritime adventure, consider signing up for the KES White Water Rafting Trip to Tidal Bore Rafting. This trip will take place from May 20-22, over the Victoria Day long weekend, and students will lodge onsite for two nights at the Rafters Ridge Cottages and Chalets.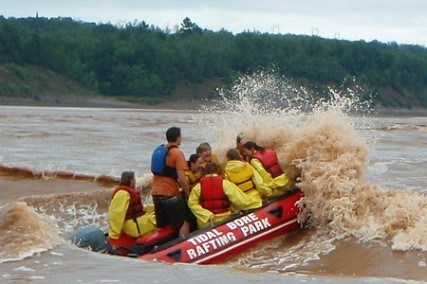 The
deadline for registration is Friday, April 6
, and spots for overnight accommodation are limited to 24 students. If a student wishes only to take part in one day of white water rafting (and return to campus to sleep), this can also be arranged. Please see the
attached document
for more details, and contact me to register for this trip.
Indoors, outdoors, close by, far away, from under the sea to on top of a mountain: Travel is a wonderful opportunity to learn, try, strive, help and grow. Find out about the many chances your child will have to travel as a King's-Edgehill student! Download Oh The Places You'll Go!, a PhotoJournal about travel at KES.