The third and final Western Region Ski Race took place on Wednesday, February 20 at Ski Martock. KES had a cohort of 16 racers and below are the notable placings for the KES team.
Junior Boys Individual Placings: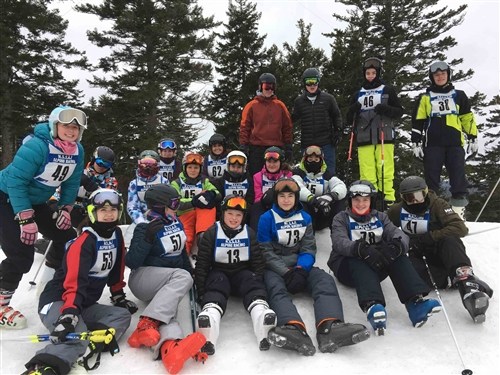 1st – Eric Sweetapple
Intermediate Girls Individual Placings:
2nd – Svenja Priggemeyer
4th – Sarah Sidorchuk
5th – Zhi (Angel) Li
Intermediate Boys Individual Placings:
2nd – Mitchell Larkin
5th – Yunjin (Kevin) Bai
Senior Girls Individual Placings:
1st – Katie Goddard
2nd – Elizabeth Walsh
Senior Boys Individual Placings:
2nd – Mathew Boutilier- McFarlane
3rd – Finn Basser
Team Placings:
1st Senior Boys – Mathew, Finn, and Rodolfo Gonzalez
1st Senior Girls – Katie, Elizabeth, Laura, and Joanna Bond
1st Intermediate Girls – Svenja, Sarah, and Angel
1st – Intermediate Boys – Mitchell, Kevin, Alden Mulherin, Freek Schep, and Simon Peschke
Congratulations to all of our racers!
The next competition is
Provincials in Wentworth today, Wednesday, March 6
. The team will travel to Wentworth on Tuesday, March 5 for a training day, stay in Truro overnight, and race on Wednesday. Wish us luck!
Mary Ann DufourJeff SmithSki Coaches


Healthy minds need healthy bodies to house them. We have great ways to stay active and healthy all year long. Download the Athletics Photojournal for examples and pictures of our three seasons of athletics.