King's-Edgehill School in Windsor, Nova Scotia is one of 96 prestigious education academies to be a certified Canadian Accredited Independent Schools. This accreditation indicates that the school meets the highest National Standards for education in Canada.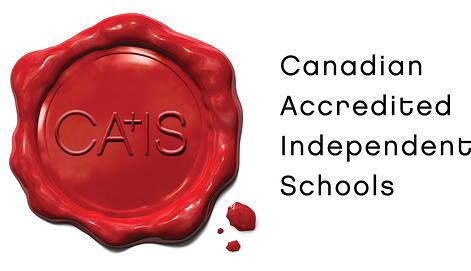 KES works with parents and the community to prepare students for university classes by promoting academics, athletics, arts and leadership. The school was founded in 1788 and has over 300 students from 20 countries. KES is the oldest private school in Canada.
You can rest assured, knowing that students receive an enriched education in a safe and secure environment with the best professional educators. CAIS requirements exceed the Ministry of Education requirement of each province. The CAIS standards meet the core standards of the International Commission on Accreditation.
CAIS has its own Leadership Institute to train educators and administrators who work at independent schools. A diploma is awarded after completion of the programme that can be taken over a five-year period while participants are working at member schools.
Evaluation
The CAIS Visiting Committee visits each school for four days periodically to consult with board members, teachers, administrators, parents and students. The committee is composed of a team of people from different schools that are part of CAIS. This team works with each institution to help it maintain its high standards.
Standards of evaluation include:
Vision statement, values, and goals
Co-curriculum and learning environment
School leadership
Community involvement
Admission procedures
Governance and finances
Physical plant and campus
Residential facilities
Human resources
The school's commitment to improvement and implementing new technology is also evaluated.
Community involvement includes fund raising activities and working with alumni to continue each school's traditions. Students are also encouraged to become involved in community activities such as volunteering for special projects. This can be as simple as helping to clean up a public park or it can involve assisting in the construction of a community center. Learn more about our volunteering at King's-Edgehill School with our Volunteering Programme Download.
KES standards
KES meets all CAIS standards with its academic and leadership programmes. Senior school students can take the International Baccalaureate courses leading to the IB diploma. This programme is offered in English, Spanish, and French and requires classes in history, the arts, language, math, and science.
IB candidates take dedicated classes following the IB stream. They study the theory of learning and the importance of community involvement. They are also required to write a 4000-word research paper on the topic of their choice.
All students at KES are required to participate in the Cadet Corps that builds leadership and outdoor skills. As cadets, they participate in Band, the precision drill team, and a special flag party. They work on obstacle courses, swimming, climbing, and even a zip line tour in the Confidence class.
KES also meets the needs of students with learning disabilities such as attention disorders and dyslexia. In addition, the school has an English as a Second Language summer camp for foreign students eager to improve their language skills.
King's-Edgehill is proud to be associated with CAIS and to participate in its programmes to connect with other independent schools.
There are so many chances for King's-Edgehill School families to join our events and celebrations. If you haven't joined the family yet, visit us in person so we can show you all the wonderful things happening at our School.