Our Cadet Leaders stepped up this week and tried their hands at Classroom Instruction. It was very successful when you consider that the last time any of our students gave a Cadet lecture was in November of 2019. Our future leaders learned the Principles of Instruction while the Junior platoons learned the basics of the Cadet Movement. When you have great leaders like
WO Lily Gale, Greg Otto
and
Mikaela Hinds
, success is guaranteed.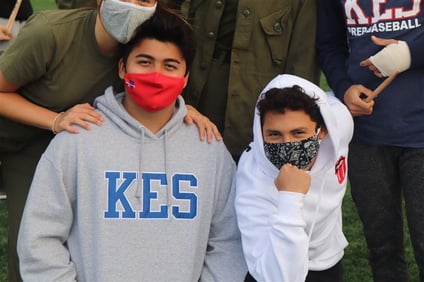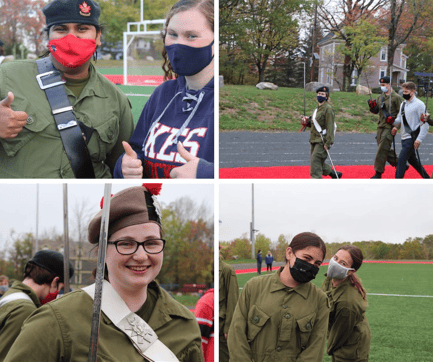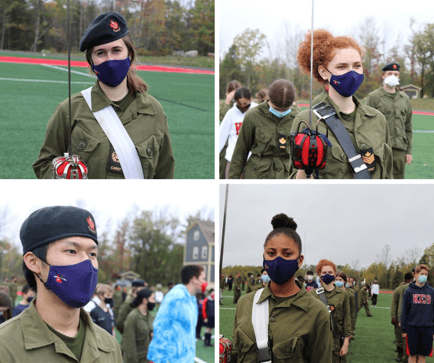 We end the training day with a fun activity called Team Building. Yesterday's activity made me scratch my head a bit as the Corps was challenged to do some Drill Improv. All became clear as I watched the competition. Under the tutelage of
Warrant Officer Sarah Hardy
and
Chloe McClean
with the supervision of
Ms Nathalie Hardy
, the Cadets were given 20 minutes to drill together and produce a one-minute drill routine. We had Cadets who practised intricate interweaving movement, Cadets who performed cartwheels as part of the right dress and Cadets who did some sharp drill. The overall winners were # 11 Platoon! They marched on parade and did some very precise and correct drill movements. The amazing thing about this is that majority of Cadets in this platoon are in Grade 6. Well done to
Master Corporal Colin Stephens
for your efforts. Junior School once again rocks!
Another great day to be a Cadet in the 254. What about it? Can you Be More?