And, we're off to a great start in the Junior School! Wednesday, September 4th, was Opening Day and the corridors were filled with laughter, chatter, and the welcoming voices of returning students and teachers as they helped new students navigate their first day at KES.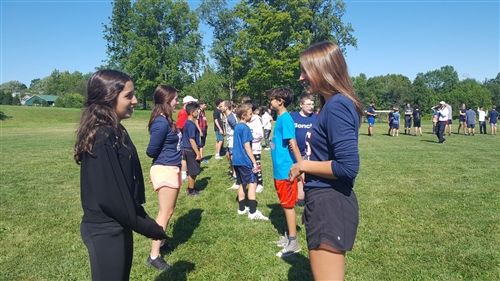 After a full School Assembly, Junior School students had an opportunity to meet their academic advisor, attend classes, and even get a little prep! The energy and positive spirit were contagious and the day ended outside on Menzies Field where students and teachers laughed and cheered as they played "get-to-know-you-games".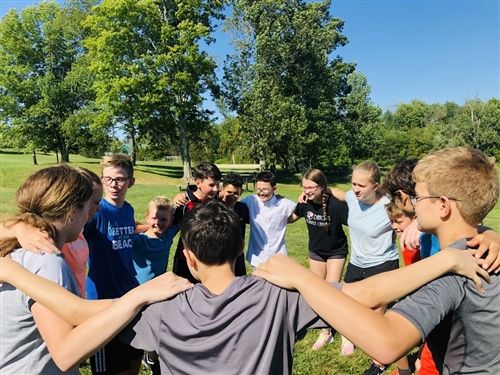 Whether playing with the giant parachute or shaking hands with new classmates, everyone was involved and many new friendships were formed. It is amazing how quickly a sense of community is established. Whether from Germany, Mexico, China, Korea, Ghana, Spain, Russia, Scotland or nearby Wolfville, all students were welcomed into our Junior School community and, when all was said and done, a round of popsicles was the perfect treat to beat the heat and end a terrific first day.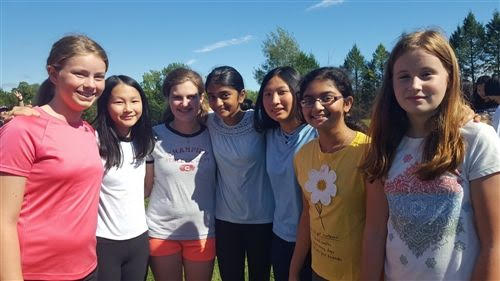 There's always something exciting going on at King's-Edgehill School -- it's in the air. You can hear music in the halls, smell healthy meals cooking, see original artwork and performances and feel the energy of students who love to learn. Experience it for yourself! Plan your visit here.