Rice Memorial High School, located in Burlington, Vermont, hosts the Annual Fall Foliage Hockey Tournament, and we have been lucky to attend the last 4 years! The event is a great start to our season on the road and is an excellent opportunity for player evaluations. Fortunately for us, we now own a beautiful granite trophy for second place in the tournament! Rice School have these beautiful plaques made of local stone, and it really showcases their school and community spirit! It was a wonderful tournament and our girls should be very proud of the result from their hard work and determination.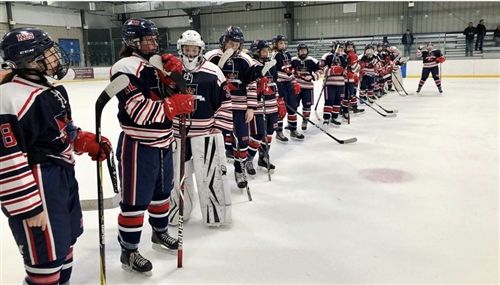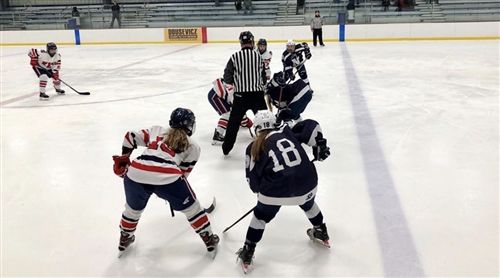 Here is a list of our girls who scored their first goals for KES:
Hayden Lilly - 2023 grad
Jaelyn Keiver - 2022 grad
Kennedy MacDonald - 2021 grad
Vilma Moilanen - 2020 grad
Tournament Scores:
KES 2 - Rice School 1
KES O - Ontario Hockey Academy 0
KES 5 - East Coast Wizards 3
KES 1 - Northwood School 3
Final - KES 1- Northwood School 4
It was great to see
Connor Redden (2017)
practicing with Saint Michaels College in Burlington. He is in his first year of Business and is a speedy forward for the Purple Knights Hockey Team! He was thrilled to see our team and chat with our players and coaches!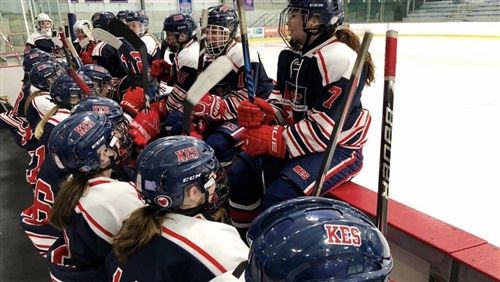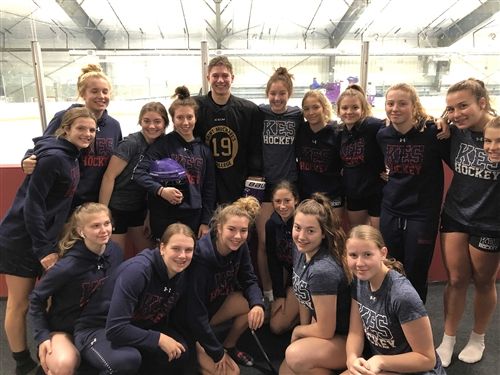 Track our team details by following us on:
Twitter: @KESHockey
Instagram: @keshockey
Our Prep Hockey Program provides your child with abundant opportunities to exercise, cooperate, practice, compete, travel, lead, achieve and grow. Download the KES Hockey Handbook to learn more.