The King's-Edgehill School Senior Robotics Team competed in an in-house qualifying competition on Thursday, February 8.
The top five teams from this event went on to compete against 20 schools from across Nova Scotia at Robofest held at Acadia University on Saturday, February 17.
While all teams performed very well, the team of
Evan Xie
and
Torres Liu
did particularly well, placing 3
rd
overall.
Special thanks to
Manny Avila, Derek Bouwman, Sue Bouwman, and Chris MacLean
for all of their help so far this season.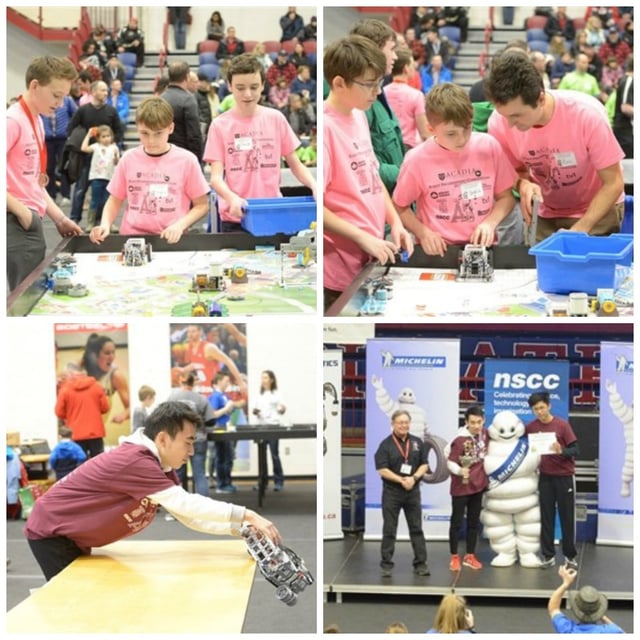 The next event the Robotics team is currently preparing for is the World Robotic Olympiad to be held in Montreal, Quebec in early May.