ACIS Badminton Tournament Results
King's-Edgehill School Junior and Senior students recently competed in the annual ACIS Badminton Tournament in Halifax. For most of our players, it was their very first time taking part in a competitive event in this sport, and it was a wonderful opportunity for them to test their skills. Our students demonstrated commitment to their sport and they conducted themselves admirably, both on and off the court – and had fun, in the process!


Congratulations are extended to Grade 12 student
Shuting (Harper) Chen
and
Grade 10 student
Jiawen (Madison) Mu
who captured first place in the Girls' Doubles event!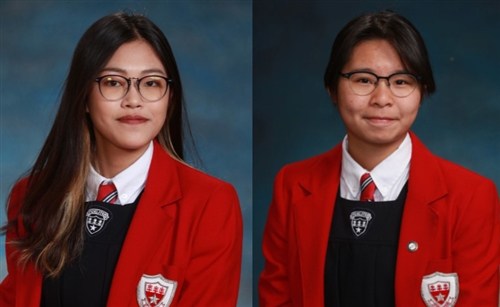 Paul Hollett and Matthew TraceBadminton Coaches


There are so many activities here that get students doing more while we help them aspire to be more. If you're considering King's-Edgehill School for your child, you may want to connect with a current KES parent for answers and insights. We'll connect you with one here.