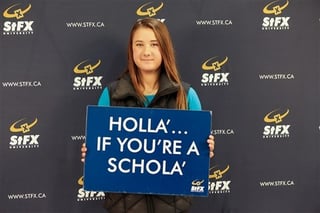 We are always happy to get updates from our alumni, and I was especially happy to receive news from my first hockey graduates,
Julia Schmitt (2014-17) and Rita Dorofeeva (2012-17)
. Julia and Rita both captained the hockey team last year and were a big part in our 4th place finish overall in the NAPHA! They were rewarded for their hard work on and off the ice and both received scholarships to attend Universities here in Atlantic Canada.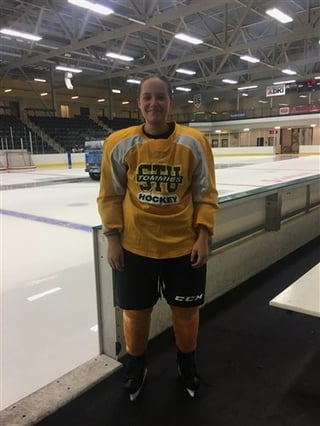 Rita Dorofeeva
, originally from Moscow, Russia, loves the east coast so much she accepted a $57,000 scholarship to play hockey and attend St-Thomas University in Fredericton, NB. In her first week at training camp, Rita is working hard and loving every minute of it!
Julia Schmitt, from Truro, NS, had her mind set on St-Francis Xavier University, and for good reason. They are one of the best, historically, women's hockey programs in the AUS. Since 2000, they have won 8 AUS championships, more than anyone else in the league. What an honor for Julia, when STFX offered her a scholarship to play for them this year. Despite having oral surgery last week, Julia is ecstatic to get things going with her new X-Women.


We wanted to send warm regards from your family here at KES and wish you both the best of luck with your new schools and teams. We cannot wait to cheer on the X-Women and Tommies this season!