Last weekend, the U-Sport Women's Rugby National Championship was held in Ottawa, Ontario. For the fifth consecutive year, KES was represented as three of our alumnae
[Alexandra Ondo (2016), Kenzie Cecchetto (2018), and Morgan Rogers (2018)]
were members of the eventual bronze medal winning host team, the Ottawa Gee-Gees. Although
Rogers
was unable to participate as she was still recovering from an injury, both
Ondo
and
Cecchetto
played prominent roles on the pitch for their Garnet and Grey side.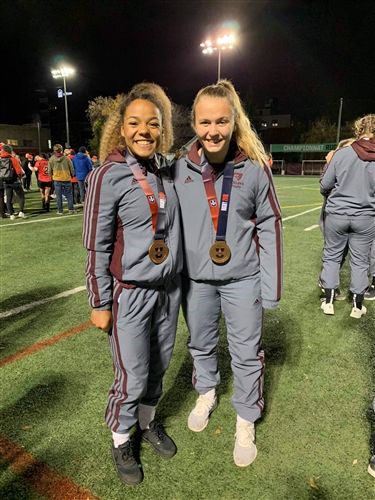 Cecchetto
played valuable minutes off the bench in both the national semi-final and bronze medal game, while
Ondo
was a star all tournament long. After scoring one try in the round robin portion of the tournament, the 4th year International Relations student scored two trys in the Bronze medal game which secured the victory for the Gee-Gees over the Guelph Gryphons. To start the weekend,
Ondo
was once again named to the All-Canadian Team! This was her second time being named to this prestigious team as she was also named All-Canadian last season.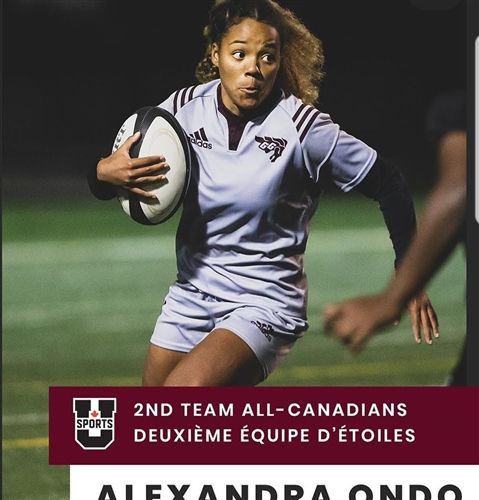 With another strong showing at the National Championships, KES alumnae have now amassed an impressive medal count over the last five years with our former student athletes earning 8 bronze, 2 silver, and 6 national gold medals at the U-Sport level. Another notable accomplishment from our rugby alumna was
Emma Taylor's (2010)
inclusion on the Rugby Canada's Senior Women's roster for the upcoming Can-Am tour which will take place later this month in California.
With women's rugby growing in popularity across the country, and here on campus, our current and future rugby players do not have to look far to find role models on the pitch.
Our students – past and present – make King's-Edgehill School great. We'd love to stay in touch with you, and ensure you stay in touch with each other. Have a look at all the benefits of staying connected here.