It seems like just yesterday we were celebrating our graduates as the class of 2015 walked across the stage.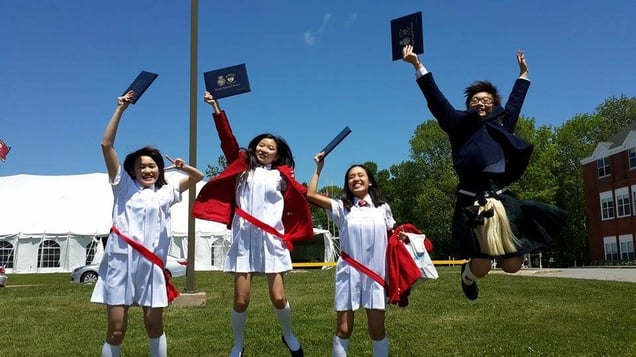 While this time of year we are busy welcoming our new students and reconnecting with existing students, we are also thinking about our class of 2015 who are starting a monumental chapter in their lives.
We are immensely proud of the graduating class of 2015. One hundred percent of them received university acceptance. A few of them are taking a gap year to travel or work, but with university acceptance in place, they can travel now and pick up their university program next year.
The students of our graduating class of 2015 are heading off to pursue a myriad of studies from pre-med and astrophysics, to the humanities and hotel management. We are proud that our students not only gained acceptance to their carefully selected schools and generated more than $1.7 million in scholarship offers, but each student had the opportunity to explore numerous options and find their right fit. The infographic tells you more about what the class of 2015 is up to.
Through our prep group program our students work in small groups, meeting on a weekly basis covering such topics as:
types and levels of degree programmes
application processes
scholarships—how to find them and how to apply for them
advantages and disadvantages of small and large universities
how to find a university that is a good fit for you
reasons which cause first year students to interrupt or leave their studies
prerequisite requirements for admission to all programmes including professional and graduate schools
career possibilities arising from various areas of study
what to expect in first year university (both academically and socially)
how to maximize chances for success at the post-secondary level - study habits, time management
Before too long our graduating class of 2016 will start their prep groups to prepare for the next chapter. We will also likely be hearing from the class of 2015 as they start on their new chapter.
Ready to learn more about our school? Download A Day in the Life of a King's-Edgehill Boarding School.