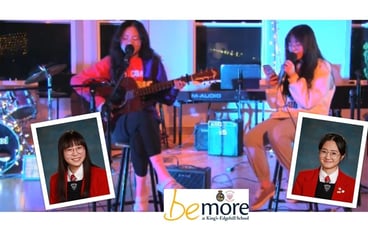 Occasionally, I like to highlight various coffee house performances, and this time I am featuring Grade 10 students,
Angel Li and Jennifer Liang
. At our coffee houses students have the opportunities to be spontaneous. We're a very busy school and so there is little extra-curricular time for rehearsal; nevertheless, the performances are always good. What is equally pleasing is the acceptance and support that the performers get from those in attendance. All promises and expectations are left at the door. That's what music is really all about, isn't it? Enjoy
their performance
of Shawn Mendes' hit,
Treat You Better.

Jeff Smith