The music of Scott Alan is admired and sung by many Broadway artists. In May of 2014, he released a digital EP entitled
Anything Worth Holding On To.
This song covers a lot of issues that some might be experiencing of late that have surfaced because of stress and the uncertainty of so many current situations. Here is a video of
Sarah Bell (Head Girl)
and
Lennon Rutledge (Grade 10)
singing their rendition of this emotional piece. I have
attached the lyrics
as well for your consideration.
Enjoy the performance!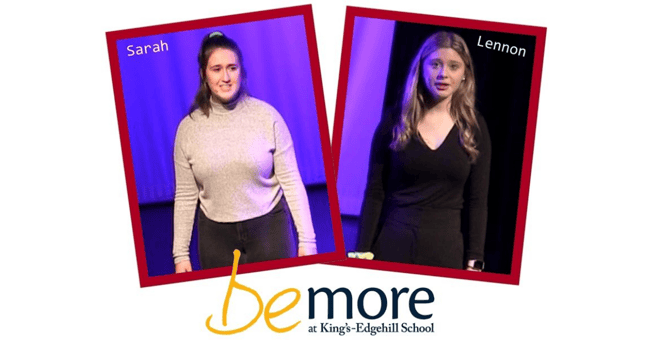 I have asked Sarah and Lennon to give their personal comments on the context of this song:
Sarah
says -
I love this song and I loved signing it with Lennon. It was a little bit of a challenge when trying to figure out the lower harmonies, but in the end it was a beautiful piece. I hope you enjoy it as much as I enjoyed singing it!
And thank you to Lennon for being a great partner ;)
Lennon
adds -
When I first listened to this song, I really loved the melody. I heard Sarah sing before I knew we were doing a duet together and I couldn't wait to start practicing with her. I think being part of a musical like this it was such an amazing opportunity, and it was great to do it with Sarah. All the best to Sarah in her future. And thanks to her.