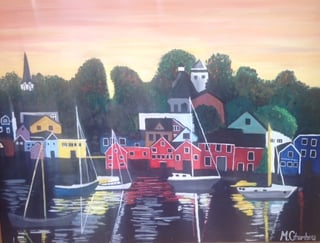 As one of our four essential pillars, King's-Edgehill Students are given countless opportunities to express their artistic interests through the arts. Whether it is for fun, such as the KES karaoke night that lets students let loose and share their vocal talents (and gives our international students a creative way to practice their English skills), or if it is through a more structured arts programme, KES students are always encouraged to let their artistic talents shine!
In January, our Grade 9 students completed a term project that had them get their hands dirty as they used the slab method to form a bowl shape out of clay.
The students then chose a theme, design and colour, and then glazed their projects. The bowls were as unique as the students who crafted them! We are proud to showcase their work in front of the Fountain Performing Arts Centre.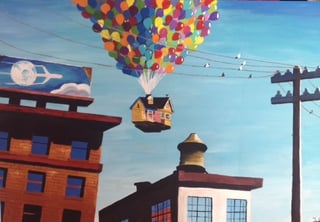 As part of their IB Programme, our Grade 11 1B art students participated in a larger art project that introduced them to oil painting. They were encouraged to paint something that is important to them or something connected to their culture. Their artistic journey was one of self-discovery and has resulted in some distinctive masterpieces that will be showcased in the IB Art Show, which opens the night of Thursday, April 20th at 7 p.m.
The IB Art Show is an annual event that showcases the artistic works of our Grade 11 and 12 IB Art students. Opening night for the Annual IB Art Show is Thursday, April 20th at 7 p.m. and the display is available for viewing until April 26th. We hope you will come out and view our students' creative endeavors.
There is always something exciting going on at King's-Edgehill School. Whether it is an original art show or musical performamce, you can feel the energy of the students who love what they are learning. For more information on KES' arts programming, download our Arts Photojournal.