We are thrilled that the Captain of our KES Girls' Prep School Hockey Federation Team has committed to UNB for the 2020/21 season! I know their Coaching staff and team will love having Ava in their Reds uniform.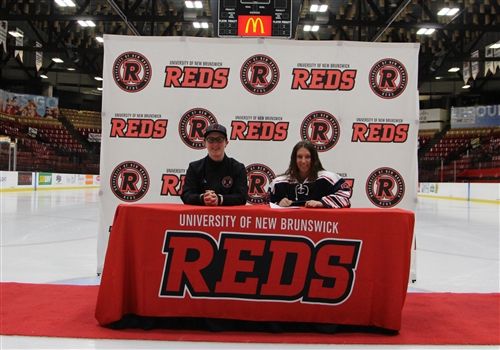 Ava is an incredible human being; she's kind, respectful, and a trustful friend. Not only is she the Captain of our hockey team, she is also a great leader of our School in the position of Head Girl. She works hard in hockey, academics and any task that she tackles. While leading by example, Ava is still able to balance her intensity (game face) and strong work ethic with having fun! She is an elite skater which at times looks effortless. Her hockey IQ is one of her strengths which enables her to make high-level plays. She is a good student of the game and with her skill and vision, she is able to play forward or defence. Below is a Press Release from UNB: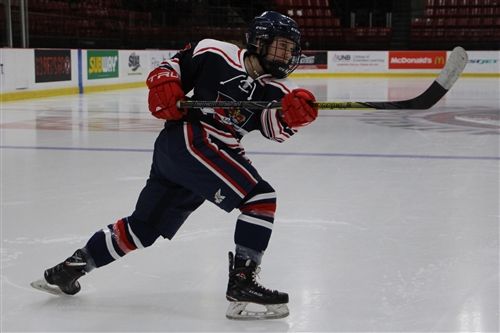 The following is from a UNB Press Release from Oct 21, 2019
"(FREDERICTON, NB) The UNB Reds women's hockey team has its first member of its recruiting class of 2020.
Ava Benedict
, of Falmouth, Nova Scotia, has signed a U SPORTS Letter of Intent, and will join the Reds beginning in the 2020-2021 Atlantic University Sport season. "I'm really excited," said Benedict. "The academics here are really strong and it's a place I can really see myself being happy." Benedict is finishing her fourth year at King's Edgehill School, in Windsor, Nova Scotia, where she's been a member of the women's hockey team all four years. KES has one of the top prep school women's hockey programs in the country. Benedict has been named to Team Nova Scotia, and will represent the province at the U18 national championship tournament, in Morden, Manitoba, in November. "I just want to devote myself to the team every day I'm here and be the best student I can be, be the best athlete I can be, and be the best team player I can be," she said. "We're excited to see Ava choose to become a Red next year," said Reds head coach Sarah Hilworth. "She sees the culture we're trying to create and we can't wait to see how she helps propel our team forward in the coming years." Hilworth believes Benedict's experience at King's Edgehill, and with Team Nova Scotia, have helped prepare her for the next step. "Ava is a very smart player and compliments the players around her," said Hilworth. "We see her making an impact right away in our line-up." "I think my hockey IQ is my best asset, and I'm a fairly good skater," said Benedict. Her name may sound familiar to AUS hockey fans. Ava's uncle,
Brandon Benedict
, played for Acadia's men's hockey team from 2003 through 2007, and is a former member of the Halifax Mooseheads, of the QMJHL. A multi-sport athlete, Benedict also plays soccer and competes in track and field. She will join the Reds ahead of the 2020-2021 season."

Congratulations, Ava!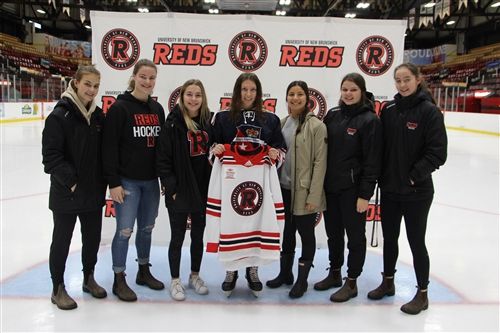 Achievements like this make parents so proud! We find that most parents of King's-Edgehill students are happy to help out whenever they can and are eager to answer any questions prospective parents might have. Let us know you'd like to connect, and we'll put you in touch with a current parent.