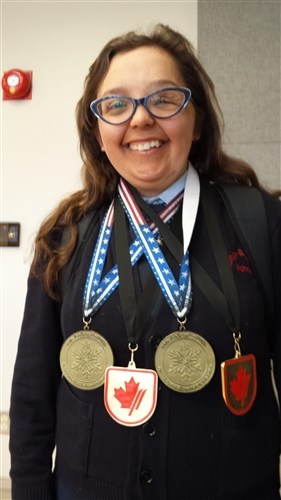 Brenda MacDonald, a hard-working and dedicated student athlete, has been training and traveling again this winter. Most recently she earned the title of Canadian Gold and US Gold in both her Slalom (SL) and Giant Slalom (GS) categories at the Para-Alpine Competition in California.

These are certainly wonderful accomplishments, and we are very proud of her! More importantly though, Brenda's courage and determination to be able to do whatever she sets her mind to is an amazing example of character. Not only is she is an inspiration to many in the visually impaired community, she is an example for all. She works hard, sets goals and does her best to reach them. Whether or not she is a podium winner is not always her measure of success. She measures her success by whether she tried her hardest and did her best each time she competes or trains.

Brenda has shown us time and time again that she can do anything – the fact that she can ski at breakneck speeds down steep slopes close to other skiers and obstacles is just one example that we can all look at and say, "Wow!"

Congratulations Brenda! As a member of the graduating class we will miss you next year as you move on to pursue more dreams in sports and education, but you can be sure we will continue to follow your success!

If you would like to see more national and international recognition that Brenda has received this winter, please follow these links: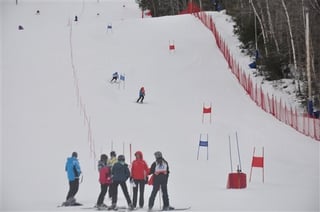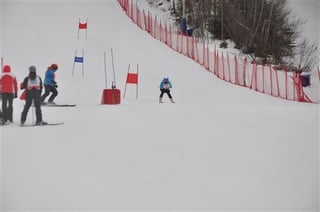 Very Proud,


Coaches Dufour and Smith
For more information on KES Athletic Offerings, download our Athletic PhotoJournal: