On Wednesday, June 5th, a special banquet to honour our Grade 9 Class of 2019 took place. It was an evening of friendship, achievement, and celebration as parents, Grade 9 students, and faculty shared memories of the Junior School years. A retrospective slideshow featuring some very cute baby photos and current shots of our students enjoying KES life captured the journey of each of the 57 students, our largest Grade 9 class in the history of the School.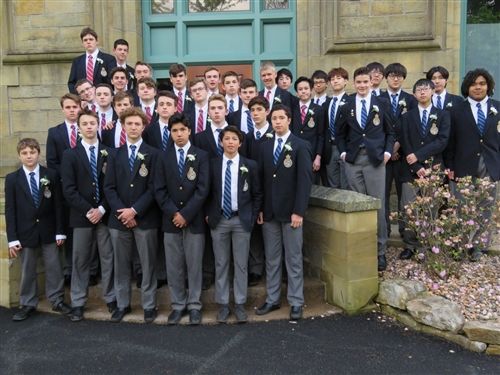 A few words personally profiling each graduate were spoken as commemorative Junior School graduate pins were presented.
Windsor Deputy Mayor, Laurie Murley
, was on hand to present Duke of Edinburgh Bronze Awards to 38 of our Grade 9 students.
Athena Cox
bagpiped the procession from Convocation Hall, where a class photo was taken, to the Concert Hall where parents, grandparents, teachers and guests were waiting outside to welcome the Class of 2019.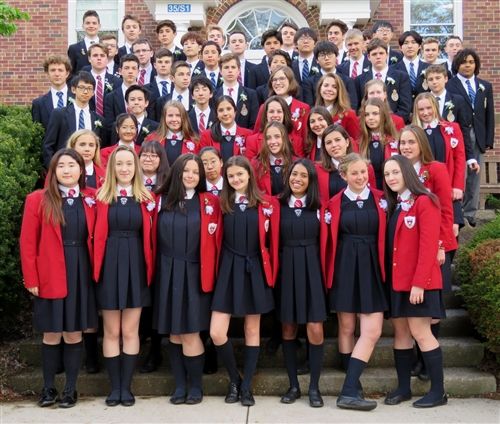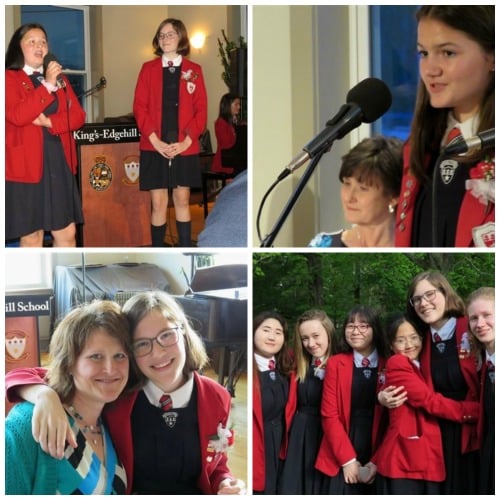 Cameron Stephens
said a special Grace to begin the banquet, and
Hannah Bryant
gave a moving valedictory speech. The evening concluded with an amazing performance of "For Good" from the musical
Wicked
by
Taylor Cole and Gabby Strickey
with piano accompaniment by
Hannah Bryant
. Can these girls sing! Their emotionally charged performance highlighted the deep-rooted friendships and meaningful connections in this Grade 9 class. It was the perfect ending to a wonderful celebration. Special thanks are extended to all who made the evening such a success. Our Grade 9 class of 2019 certainly will be missed as they leave the Junior School!