On Thursday, May 28th, we honoured our graduating Grade 9 Class of 2020. While the COVID-19 pandemic prevented our fifty-four Grade 9 students and their parents from gathering on campus to celebrate with our customary Graduation Banquet, technology allowed us to gather virtually and to connect, contribute and celebrate meaningfully together. A keepsake YouTube video was launched at 7:00 pm Atlantic Standard Time and students from as far as 12,000 kilometres away watched in real time and joined in the group Zoom reception that followed.
Pedro Arjona
recited a special graduation prayer for the Class of 2020 from his home in Mexico City, and students shared Junior School memories and meaningful quotations as the video journeyed from baby photos to pictures of the students from this past year.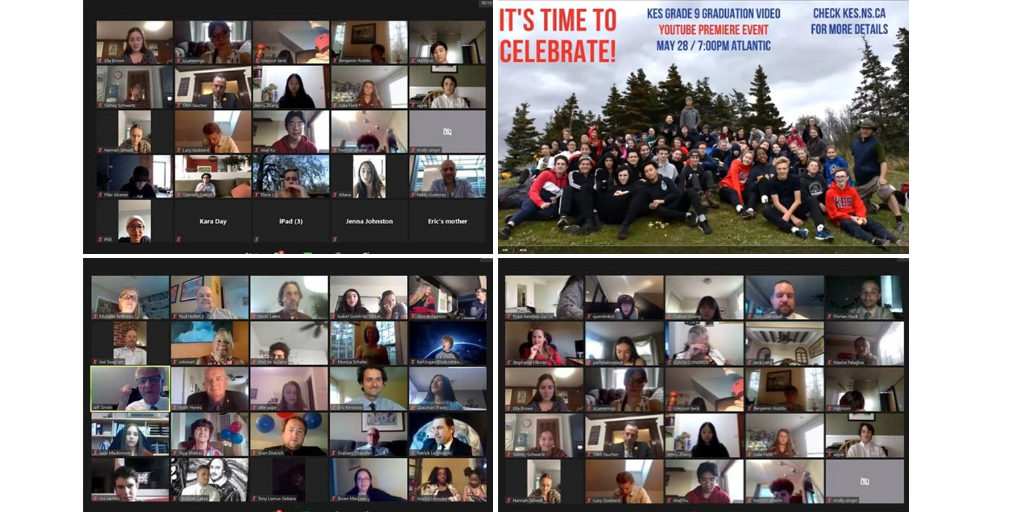 Jessica Ugwoke
, the class valedictorian, represented the group with a meaningful and authentic message, emphasizing close community connections and the "emotional home" that King's-Edgehill provides for all. Her words were genuine and emphasized the lasting connectivity, even after our long period of separation. The beautiful rendition of
"For Good",
from the musical
Wicked
, by
Ava Lovelace
and
Hannah Stilwell
with a piano accompaniment by
Qiaoman Tracey
highlighted the importance of friendship as they bid an emotional farewell to the group. Our post-video Zoom reception was well attended across global time zones, and the opportunity to share final reflections and summer farewells was appreciated by all. Special thanks are extended to
Mr. LePoidevin
and
Mr. Lakes
for their creative videography and vision, and to all students and teachers who made the online event such a success. Apologies are extended to
Chalo Castaldi Peraza
and his family for the accidental omission of Chalo's baby photos. They are included here in the attached photos and will be included in the permanent video that will soon be available online. Our 9 Nine class of 2020 certainly will be missed as they leave the Junior School!