Recently, I was chatting with my great friend and colleague,
Mr. Rory Campbell
, about "frontline workers" in the health care system as they face the challenges of "the-Cove". The future of wellness is going to be exciting, challenging, and vital. We agreed that each of us would reach out to a few of our former students who are studying or working in medicine. He made a call to a few young doctors, while I cultivated the experiences of Alumni who have chosen nursing and other essential services that keep our populations vigorous.
Here is
Mr. Campbell's
observations as he
Connected, Conversed and Caught-Up
with some emerging doctors!
Kevin Lakes
Junior School Teacher
Junior School Athletics
The paths students take after graduating from King's-Edgehill School are as varied as the students themselves. In our Junior School, it is common to hear students share their aspirations of studying medicine and becoming physicians when asked about their future goals. The opportunity to impact people's lives as their doctor is something that holds a special place in our society and the community ideals of 'Gentleness, Learning, Dignity, and Respect' which we try to instill in our students. Being married to a physician myself, I am well aware of the commitment and intelligence it takes.
I recently had the privilege of catching up with five recent grads who are at various stages of their own journeys in medicine. Class of 2012 Grads
Joel Young and Dr. Sophie Church
as well as Class of 2014 grads
Sara Jones, Robyn Kamau,
and
Prathana Nathan
all took some time to reflect on their time at KES, their journey to Medical School, and also to offer some insights to our current students.
Although 4 of the 5 of these graduates studied at Dalhousie's School of Medicine, the steps they each took varied. The lone non-Dalhousie student is
Robyn
who is currently in her final year of a six-year Bachelor of Medicine and Surgery (MBChB) at the University of Cape Town in South Africa.
Robyn
had used her IB marks from KES along with passing the national benchmark test to gain acceptance into the programme.
Closer to home,
Sophie
completed her MD at Dalhousie and is currently in her first year of Residency in Psychiatry. Before Dal, she studied Psychology at Queen's University and noted that, "I thought that by studying Psychology rather than a more typical "Pre-Med" degree, I might be hindering my chances, but in the end it worked in my favour as I enjoyed what I was learning and came in [to Medicine] with a unique perspective." Her former classmate,
Joel
, began his journey to medicine at Acadia University where he completed his BSc in Chemistry. For
Sara
and
Prathana
, again two different routes were taken with
Prathana
being a part of the first cohort of Dalhousie's Medical Sciences Programme while Sara travelled to Hamilton, Ontario where she completed her Bachelor of Health Sciences degree at McMaster University.
After one completes medical school, the next important decision is what area of medicine the newly minted doctor wishes to specialise in during residency. As noted,
Sophie
has already embarked down that path, but the other alumni are still working out their next steps.
Robyn
is hoping to specialize in Obstetrics and Gynaecology, while
Prathana
and
Joel
are considering Internal Medicine and Family or Emergency Medicine.
Sara
is currently going through the CaRMS (Canadian Residency Matching Program) and her 'match' will be announced in the near future!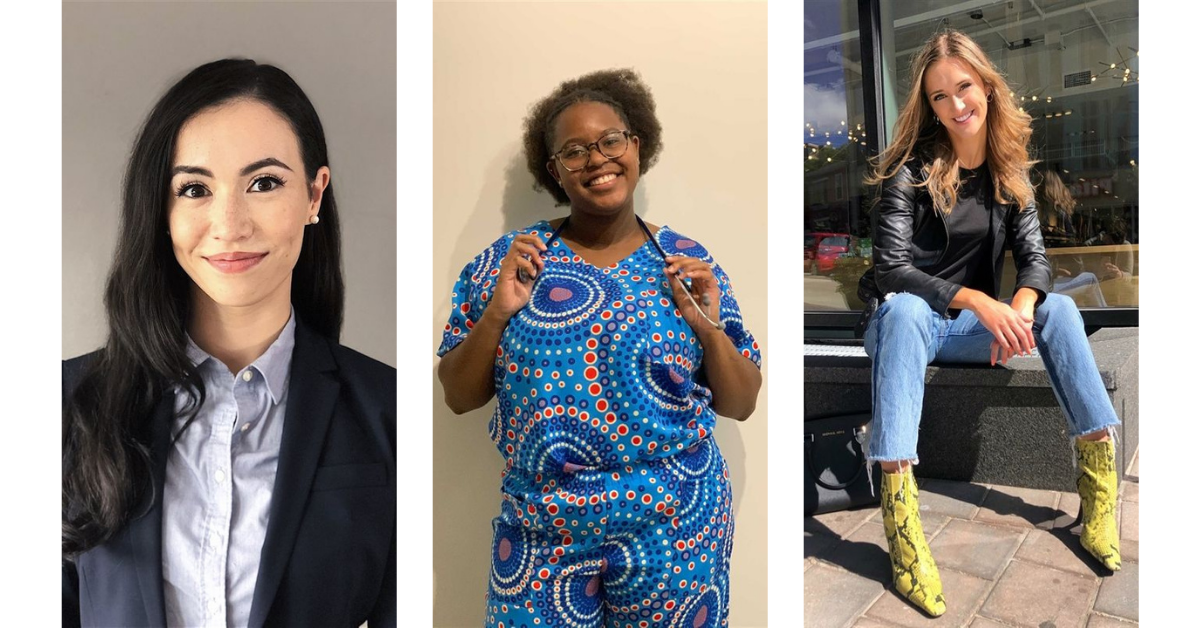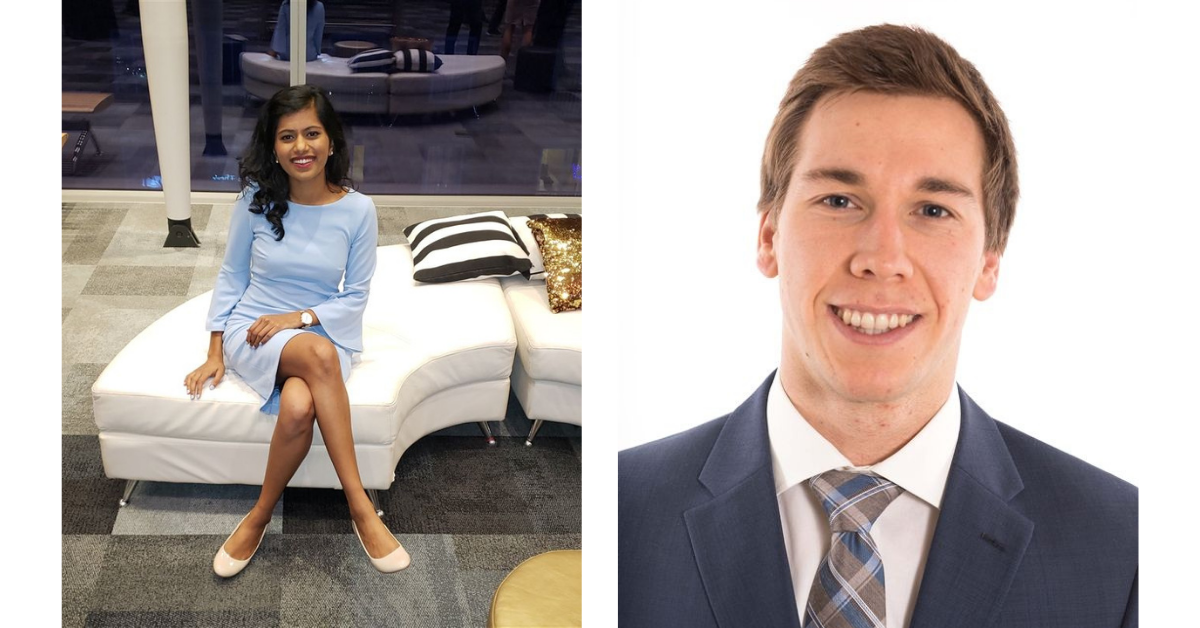 There is not doubt that working in the field of medicine provides both rewards and challenges. Our grads cited "building relationships with patients", "seeing patients go home with a better outcome or quality of life than they arrived with", and "being trusted during someone's most difficult times" as some of the most rewarding parts of their work. On the other hand, the "emotional impacts of witnessing patients with difficult diagnosis or complications", "accepting that as learners we don't have all the answers", and "the lack of flexibility in training", as some of their biggest challenges. As
Prathana
put it, "[You must] accept that there will never be a time where you know everything but knowing that your commitment to learning does make an impact on patient's lives."
Although a few years have passed since their time high school, each of these alumni were quick to recall the important lessons they learned whilst here at KES. For
Sara
, the investment her teachers made in her learning was meaningful as it "encouraged me to challenge myself and my learning style". Sophie reflected on the "good balance of structure and independence" KES provided, and how she "set aside the same few hours each night to study, just like prep during [her] undergraduate degree." Similarly, for
Joel
, it was "learning the importance of work/life balance and developing the work ethic required for medical school". For
Robyn
, she commented that "the great thing about KES is that it's a place where everyone can learn the unique things about themselves they may never have known. I discovered my passion for volunteering at KES which was later manifested as compassion and empathy as a doctor".
Whether it be "teaching dance or unlimited coffee with friends" for
Sara
; "
Mr. Kershaw's
enthusiasm for teaching science" for
Prathana
;, "common room hangouts with friends" for
Robyn
; "traveling to Kenya with the School" for
Sophie
; or "winning the provincial rugby championship" for
Joel
; each of these former students had many fond and diverse memories of their time at King's-Edgehill.
The final piece of our conversation had to do with the advice these recent alumni would offer to their counterparts still at KES with aspirations to study medicine. In no particular order, here are the insights from this group: "Keep working hard and be kind to yourself and others; medicine is a long path but a rewarding one"; "Everyone has their own unique path to medicine, with lots of variety in degrees, personal backgrounds, strengths, and interests outside medicine. Pursue opportunities that are authentic to themselves and speak to their values"; "Do it for the right reasons, not because you want to make lots of money. When it's 3am on a Saturday night and you are caring for someone, those things don't matter"; "There may be bumps and rough patches along the way, but don't let that stop you from pursuing your goal as they will make you a better physician"; and finally, "A wise doctor once told me that if you had a choice between staying in and studying to get that perfect grade or going out for ice cream with friends and still doing well, choose the ice cream: life is too short and Medicine is an experience which also includes your own personal experiences too".