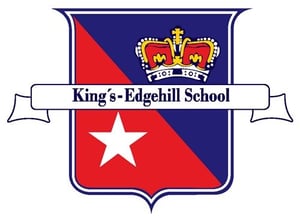 Pat and I handed over the hosting duties to graduates Duncan McLaughlin and Eva Redmond for our final episode of Connect/Converse/Create. This one is devoted to our Grade 12 students. It was a pleasure to arrange this, and I think you will enjoy hearing about their many topics including: Ball Games, Yearbook, Photography, Black History, Prefects, Campbell's Day Boys, Winter Carnival, Earth Day, Prep Basketball, Chapel, Cadets, History, Prep Hockey, Art Room and much more. A big thank you to Pat for digging up a lovely closing from the "archives", to remind us of the perspectives that history provides. Hopefully our podcasts played a small role in keeping you sane; it sure helped us!

Enjoy!
Kevin Lakes & Pat LePoidevin
Junior School Teachers
Why choose King's-Edgehill School for your child? At KES we help students be more than even they thought possible. Learn more in our Questions to Ask eBook.