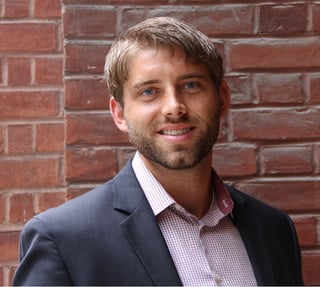 I first met Preston Aitken when he arrived in my Grade 10 Honours History class in September of 2003. He was a keen and capable student who already seemed to know where he was going in life. Fast forward to September 2014, and I found myself meeting with Preston again. This time we were in Montreal at a KES Alumni event. It was here that I first heard of Enactus. Enactus is a programme that challenges university and college students to create community-based programmes and entrepreneurial ventures to address social and environmental challenges in their communities. Students involved with Enactus are mentored and guided by a community of business and academic advisors, and being a student in Enactus provides an incredible experiential learning experience. Enactus is active in 36 countries and 1700 colleges and universities are members.
In Canada, Enactus is the largest entrepreneurship and leadership programme in the post-secondary space. Last year alone, over 2,600 students from across the country ran 288 community outreach projects and social ventures that positively impacted over 140,000 people. This includes starting and expanding over 890 businesses and creating employment opportunities for over 1,900 people. After running these initiatives throughout the year and measuring the economic, social and environmental impact made on the target audiences, Enactus teams are invited to showcase the impact they have made at Regional and National competitions. The team that has made the most impact on improving the lives of others earns the right to represent Canada at the prestigious Enactus World Cup. Preston became linked with Enactus when he became a university student at Memorial in St. John's in 2006.
In fact, three times out of the four times that a Canadian Team made the finals at Enactus Worlds, it was Preston's university team. The Memorial University team finished second in 2007, first in 2008, and third in 2009. No Canadian team has made it to the final round of Enactus Worlds since Memorial did it three times with Preston and his team. When Preston enrolled at Memorial, he was not thinking he would become involved in social entrepreneurship. Yet, Preston ended up logging 30-40 hours a week in his student volunteer role. Finding his niche, he took on a paid position with Enactus after graduating with a degree in International Business with a minor in Economics (Honours) in 2010.
He started as a Programme Manager for Western Canada, eventually advanced to Associate Director of Strategic Programming and then served as the National Programme Director for more than two years where he oversaw and managed all programmes-related staff and initiatives within Canada. He has worked to build relationships with government, once presenting to a House of Commons Standing Committee on growing social finance in Canada and once to Industry Canada and the Organization for Economic Co-Operation and Development on the skill sets needed to foster entrepreneurial activity in Canada. Preston has also led international project teams for Enactus Worldwide, including an international impact evaluation project that has since been rolled out to the global network and a project developing strategies to maintain and increase programme quality around the world.
Preston has now wrapped up his time with Enactus as he has decided to start his own consultancy company. He has been accepted into the Masters of Business, Entrepreneurship and Technology programme at the University of Waterloo to help incubate his business and recently received a $10,000 scholarship based on his submitted business plan.
I asked Preston if he had any advice for our current students at KES: "When I was at KES, I thought I had the perfect career path all mapped out. Turns out I had other passions, and turning away from my plan initially caused me a lot of stress and anxiety. My advice to current students is to not worry so much about changing your mind and pursuing different careers should this same thing happen to you. Understand as well that not all career paths are as linear as some and that the road to get there is messy and oftentimes unpredictable. Finally, if someone asks you where you see yourself in five to ten years and you're not sure, believe me when I say this is normal. So, essentially, stop worrying so much and go where life takes you."