Do you wish you could be a fly on the wall at our school for a day or two? Perhaps you'd like to really experience a full day as a boarding student or dig deep into our sports program and consider which sports you'd take up in any given term - or maybe have an overview of the different trips we offer through the year.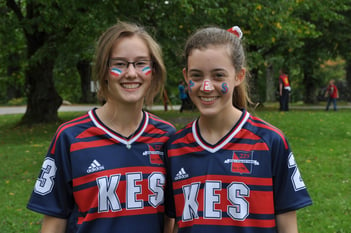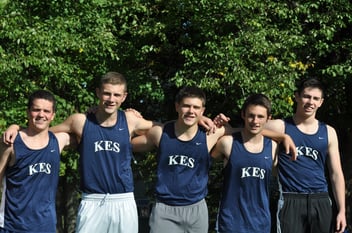 With our Photojournals you can explore many aspects of our school and our programs. Take, for example, the Hockey Handbook. Flip through 14 pages of colour photos and details about our guys and gals hockey programme, or our Cadet Photojournal that takes you through the many modules and activities that make up the Cadet Programme.
Here is a complete list and brief overview of the various Photojournals we've put together to give you a taste of our school.
A Day In the Life of A Day Student or A Day in the Life of a Boarding Student--

Whether you're considering

our school as a day student or a boarding student we have a PhotoJournal that will walk you through a typical day on campus and beyond.

Athletics at King's Edgehill School

–Athletics is one of the four pillars of a King's-Edgehill education. Sports are mandatory at every age and part of the day's schedule. With that much time devoted to physical activity, it's a good thing we have so many choices! This guide provides an overview of the various teams and programs offered each season.

Cadets At King's Edgehill School

—We uphold a long-standing, Canadian tradition that teaches discipline, leadership and service but is anything but stuffy. As part of the Cadet Corp, our Students zip-line, swim, dress-and-drill, and take part in important community ceremonies. Download our Cadet Corps PhotoJournal for pictures and more.

King's Edgehill School Hockey Handbook

—Our hockey programme attracts girls and boys from as far away as Russia. And we have alumni still playing competitively at high levels. Find out all about the program with this handbook.

Oh, the Places You'll Go!--

King's-Edgehill Students get to travel – a lot! Near and far from School, there are trips for every age and interest. Lear about our travel opportunities in this Dr. Seuss inspired journal.

Windsor Nova Scotia—A PhotoJournal of our Home Commuity

.

Explore our hometown with this PhotoJournal covering facts and figures about the community, the history, popular sights, activities and things to do as well as our climate.
We hope you enjoy these PhotoJournals, and we hope they give you a better picture of our school. Most of all, we hope they give you a longing for more - and that they prompt you to come experience our school by spending the day with us.