In pre-COVID times at KES, there were expansive opportunities in the performing arts. With specific regards to music, there were concert band, jazz band, pit bands, multiple small combos, choir, bagpipe band, cadet band, soloists and collaborations of every kind, not to mention an ensemble at every grade level 6-12. Instrumental and vocal music was usually found everywhere on campus and beyond, all day and evening long. The past year has been different, as we are all aware.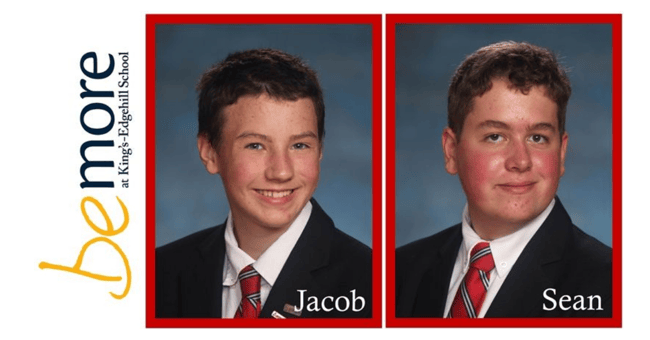 With so many restrictions on the arts, how then does one such as me cope with going from ensemble teaching to meeting the restricted guidelines brought on by the pandemic? Needless to say, it is a struggle and frustrating for all; however, our students are understanding, resilient, and creative. And let's not forget that they are all enthusiastic learners and performers. Leading up to now, COVID-19 restrictions were already tough enough, but when Nova Scotia provincial schools went into lockdown, most students were forced even further away from their typical approaches toward their developing musicianship. Everybody's situation instantly became unique once our school environment had to morph.


Knowing that I need to appeal to a wide range of ages, needs, and abilities, I challenged all my students to select a self-directed study topic(s) and keep a log of their activities and comments on their work. The range of work coming in is varied and interesting. I now offer two recent submissions from Grade 8 student
Jacob Fines-Belcham
(usually an alto saxophone player now exploring digital music production and other music), and Grade 10 student
Sean Hurley
(a trombone and bagpipe player, able to take a more traditional approach).
Jacob reports on his BandLab composition and listening activities:
April 27
- I went outside to listen to nature for a good beat for the song that I was going to try to make, and I chose the song that the blue jays made.
April 29
- From the last time we had music class I made the beat then added a drum to go on top of the beat
.
April 30
- I experimented with adding a bass to the song. This did not go down well so I deleted it
.
May 4
- (

the fourth be with you

)

I had some fun and

listened

to

some traditional Japanese and Chinese music
.
May 5
- I expanded on my song by adding a lead and some synth and I got some bass working in at the end
.
May 11
– I listened to classical music and it was very nice to listen to and was calming to me
.
Sean shares his records of activity:
April 28 - Played practice chanter for about 30 - 45 minutes. Mainly reviewing old songs.
April 30 - Played Wii Music (Wii Music is a video game that teaches different types of music theory, allows you to play a selection of songs, and uses mini games that test your ears, such as finding identifying notes in a chord) for 1 hour.
May 4 - Played practice chanter for 30 minutes and bagpipes for 15. Practice chanter was finding and learning new tunes, while bagpipes was reviewing old music.


May 6 - Played Wii Music for 45 minutes.


May 11 - Practice chanter (Reviewed old content again) for 30 minutes.
I plan to take virtual guitar lessons during the next few classes, as I have a guitar without knowing how to play it.