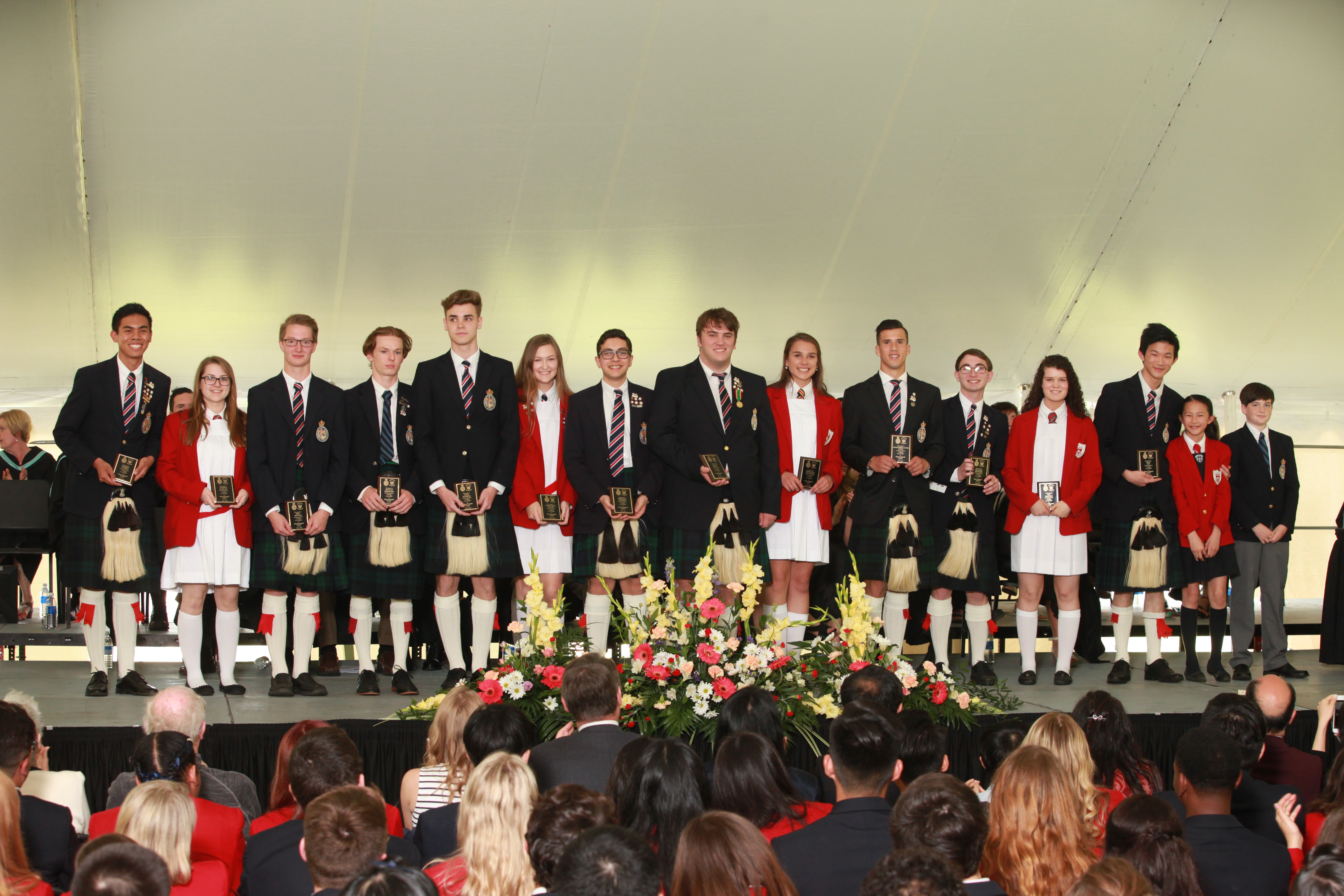 Who is a King's-Edgehill School Lifer? A Lifer is a student who starts at KES in Grade 6/7 and attends our school through to graduation in Grade 12.
These lucky students were attracted to King's-Edgehill School because of our small classrooms, committed, supportive teachers, our volunteering and travel opportunities, our athletic and arts programming – and so much more.
In their Junior years (Grades 6-9), KES Lifers have early exposure to the four pillars of our KES education – academics, athletics, arts, and leadership development. This framework ensures these young students are well prepared for the rigours of our Senior School International Baccalaureate programme while providing opportunities for leadership development.
As Junior School students, Lifers also develop good presentation skills, critical thinking abilities, and self-directed learning skills. They also have the ability to participate in our annual Junior School Science Fair as well as our Duke of Edinburgh's Young Canadian Challenge programme. This outdoor adventure programme is part of our Grade Nine curriculum.
In the Senior School (Grades 10-12), KES students can opt for Honours' Courses by subject domains, a system known as 'setting' rather than 'streaming'. Even if a student was not in the Honours' Class in the Junior School, this does not prevent him or her from attempting the enriched classes later.
Senior School Students also have the opportunity to participate in the International Baccalaureate (IB) programme. After completing this rigorous, internationally-recognized programme, KES students are able to pursue post-secondary education virtually anywhere in the world.
By the time a Lifer has reached Senior School, they are fully aware of the wide variety of sports programmes available to all KES Students and had multiple opportunities to try different sports! KES sports range from the traditional team sports of soccer, basketball, hockey, rugby, and volleyball to sports that personally challenge the athlete like wrestling, swimming, dancing and cross-country running. Students also have the opportunity to participate in sports like Tae Kwon Do, snowboarding, and biathlon.
Because King's-Edgehill School believes in the value of learning outside of the classroom and even outside of the community, KES Lifers had the opportunity to participate in many school trips. Junior School Students travel to Camp Brigadoon, Quebec and Prince Edward Island, as well as participating in kayaking trips, ski trips and so much more!
Senior School Students can continue their globetrotting adventures with trips to far off lands including, Europe, United Arab Emirates, Mount Kilimanjaro, and more! Each year at KES means another opportunity for our students to travel – something Lifers know a lot about!
Our Lifers have had the opportunity to complete an outstanding supportive education, take advantage of valuable travel and volunteering opportunities, and to make life-lasting friendships.
Learn about our weekly assemblies, and more about a typical day as a KES student. You'll find it all in our Photo Journal, A Day in the Life of a Day Student.