The World Robotic Olympiad is an international organization that aims to bring together young people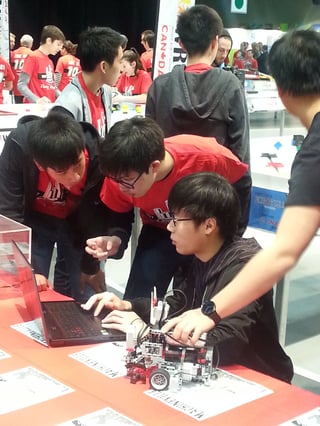 from all over the world to develop their creativity and problem-solving skills through challenging and educational robotics competitions. In 2015 the WRO had 55 countries and close to 22,000 teams from around the world taking part in various competitions.
Last week the King's-Edgehill School Robotics team travelled with their robots to Montreal, Quebec to compete in the Canadian portion of the World Robotic Olympiad. Their autonomous robots were constructed and programmed to pick up and sort four different-sized blocks on a playing field about 50 inches by 100 inches. It was an enormously challenging event. The work that the team put into their robots in preparation for the competition was incredibly impressive. There were countless hours of tweaking programmes and construction designs over the two months prior to Montreal. I can recall a minimum of 7 different prototypes for the robot's arm before arriving at a final design. It was wonderful to watch the students engage in passionate debates regarding programming structure. Truly the students worked together as a team to build their outstanding projects.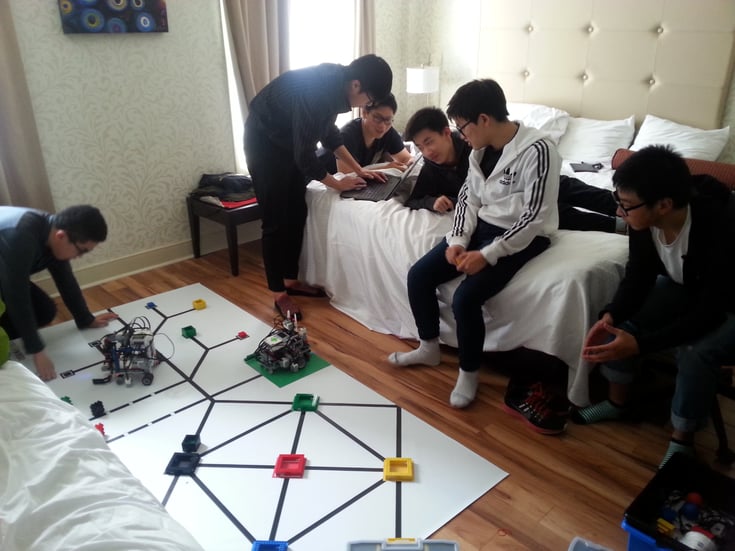 It is an absolute pleasure to announce that the team of
Jacob Liu, Evan Xie, Vaishnavan Somasekaram, Tom Wang, Calvin Shen, Weize Yang,
and
Jeff Zhang
came first overall (out of 10 teams) at the event. In doing so, they secured the right to represent Canada at the International World Robotics Olympiad in Costa Rica in November of this year! The team of
Shane Dong, Ivan Seit, and Jack Ye
did very good work in preparation for the WRO. Although their robot did not place among the top teams at the event, it was clear that they learned a lot during the process of building and competing with their robot. I could not be more proud of the work the two teams did and their subsequent accomplishments.
DJ DeCosteIB Math and Physics Teacher
Robotics Club Coordinator


Learning doesn't stop when we leave the classroom. Download the "Oh, The Places You'll Go!"" PhotoJournal to discover the many places your child will go as a KES student!