As you get ready for your first year at our School you likely have a few questions, here are some answers to the most common questions our new students ask.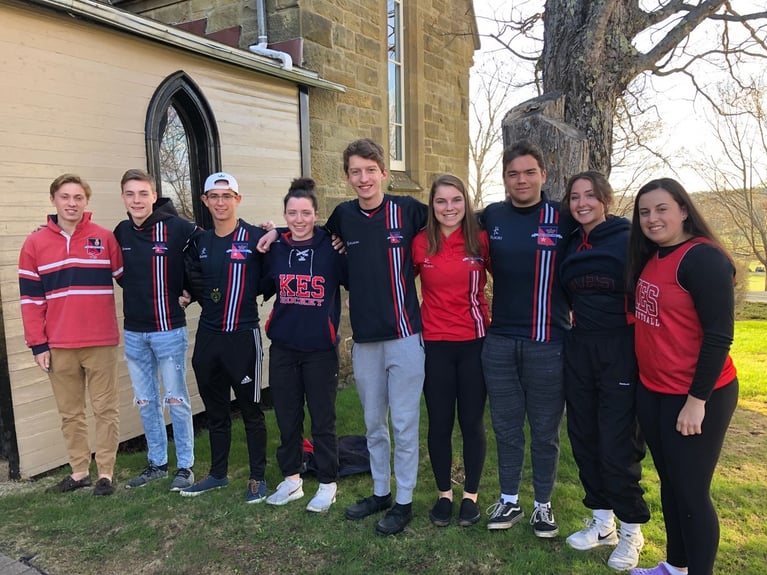 What is a houseparent?

Students at KES who live in boarding will be placed in one of our 16 flats or satellite houses. The largest dormitories for boys and girls are attached directly to the main school building and cafeteria, while there are other smaller satellite houses around campus. Each flat or house has approximately 15 students and one Houseparent, as well as a residential staff covering weekly duty shifts. The Houseparent is your "go to person" who will help and support you in many domains throughout the year. From taking time to ask about your day, cheering you on in the school play or on the sports field, or helping you with homework, your Houseparent is someone you can count on day in and day out.

The School recruits teachers and Houseparents who are caring, secure and respectful human beings; such teachers demonstrate a real concern for the emotional, social and physical development of each individual. KES Houseparents are often teachers and coaches, who also have a remarkable passion for working with, listening to, and encouraging students. Houseparents and residential staff are in tune with each student's wellbeing and equipped to help students work through difficulties. They work closely with the KES Health team in making sure a student's needs are being met.

How do I mail a package to a student at KES?

Everyone loves to get mail! You can address your letters and packages to a student c/o the school using the following address:

King's-Edgehill School, 33 King's-Edgehill LaneWindsor, Nova ScotiaB0N 2T0 Canada

The student will be notified when a package arrives for them. Parents can also order birthday cakes for their son or daughter by contacting our Food Services Team (chartwells@kes.ns.ca).

Learn more about our dinning programme here: http://www.dineoncampus.ca/kes

What are some fun places to visit in Windsor?

Our hometown is the perfect location for you to go to school. It is a safe community that is alive with many recreation activities for all seasons.

Our international parents will appreciate that the town of Windsor is English speaking. Your student will be speaking English as they interact in their local community.

Download our Photojournal to learn more about the town we call home and we hope you may one day as well. http://info.kes.ns.ca/windsor-photojournal Or follow the town of Windsor on Social Media https://www.facebook.com/TownofWindsorNS/ or https://twitter.com/Windsor_NS

What is prep?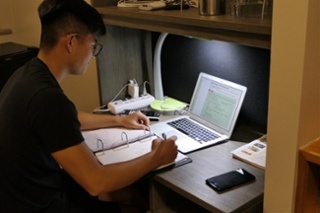 Prep, or study time, runs Sunday to Thursday from 7: 30 pm-9: 30 pm (Junior prep ends at 9 pm). During this time, students work at their desks and in a quiet and focused atmosphere. Convocation Hall (library) is open in the evenings for students who wish to do research or work in a different space. The Success Center runs supervised prep Monday-Thursday for students who require extra support with their studies. What does prep look like?
Quiet, conducive, home study environment

Supported and safe atmosphere

Responsive to the needs of the student without negatively impacting others in the boarding community
Do we have snacks during the day?
We sure do, in addition to three healthy meals with loads of options we have three snacks throughout the day, and the first snack is at morning break. After school snack is from 2:15-2:45 pm, giving students an opportunity to get some energy and fuel for sports practice. In the evening following prep all students may go to the cafeteria where a healthy snack is available (9:00 pm for juniors, 9:30 for seniors).
What is there to do on the weekends?
At King's-Edgehill School we understand the importance of keeping boarding students engaged and energized. To keep things fresh and stimulating, the extracurricular activities available to KES boarding students vary in scope and includes events on- and off campus.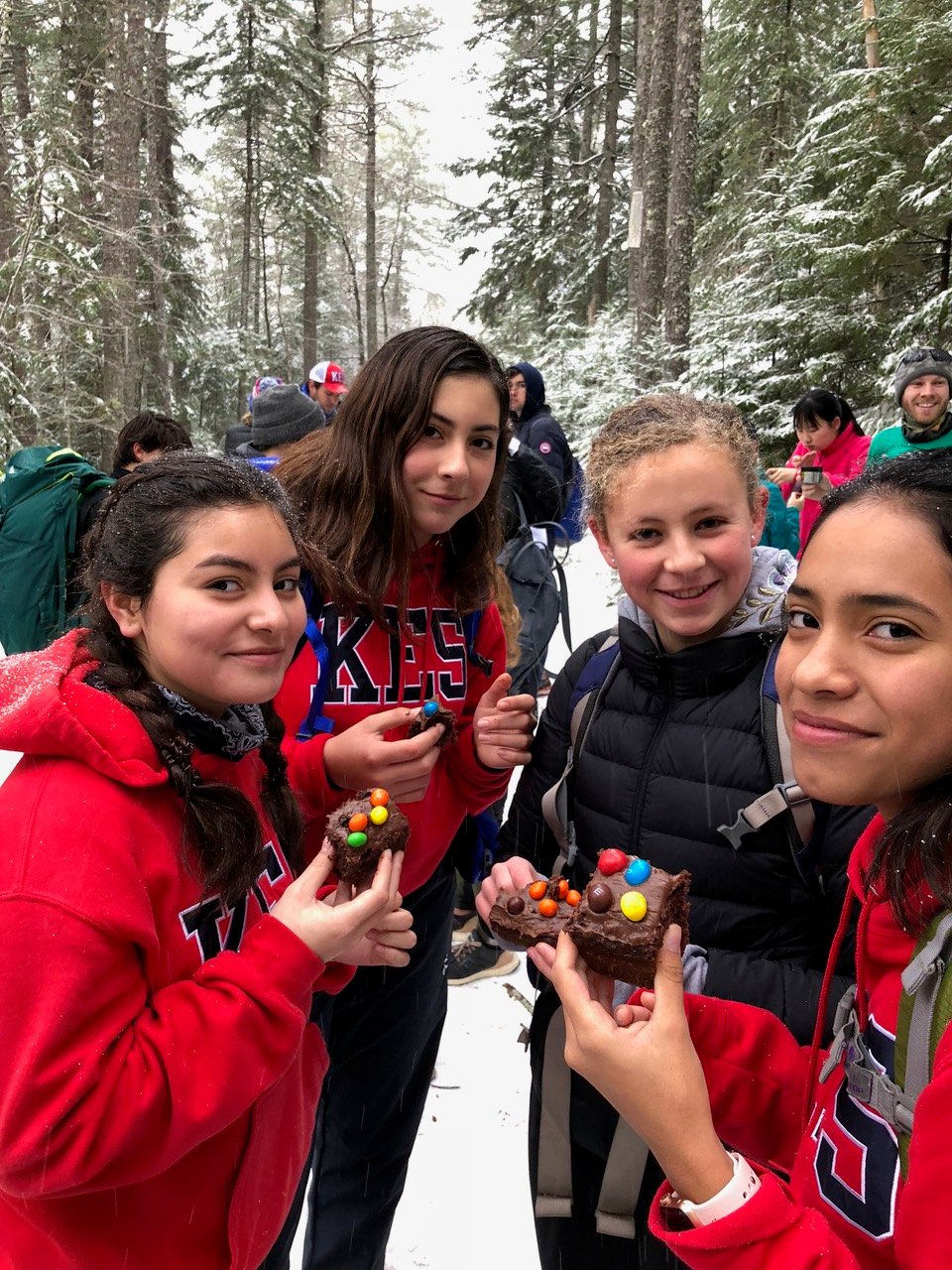 Whether it is venturing to Acadia to watch a musical or taking a skating trip on the oval, there is no shortage of things to do on weekends for King's-Edgehill students. Thanks to our staff chaperones, students have the option to take a weekend shopping trip to Halifax, visit a film festival, watch a Ted Talk or participate in a day trip to historical Peggy's Cove. For students interested in sports, King's-Edgehill has a 3-on-3-basketball league that meets every Wednesday evening; and weekend evenings are full of surprises, including Ping-Pong tournaments in the gym, campfires, and Friday night cooking events in the cafeteria.
With the KES Shuttle, our students never need to worry about transportation to and from their weekend trips! And for those students wishing to enjoy their weekends on campus, they have the freedom to enjoy the campus gym and pool or participate in a weekday evening intramural league, sledding or hockey on the long pond. Of course, we also encourage some downtime in the student lounge or house common room areas.
Residence life events, such as the Campus Cup, are also an important part of life on campus for students. From decorating gingerbread houses and carving pumpkins, to bringing the most school spirit to a Noise Day, or competing in Sunday Night "Minute to Win It" challenges and "Taxi Trivia", there are several events where flat members come together for friendly challenges which are all about having fun and bonding with one another. There is always something to do for KES students! Review our Weekend Programming flyer here.

What is there to do in my free time?
There is no shortage of amazing extra-curricular offerings at KES. Our gym is open evenings and weekends and students can use the 25 m pool and all workout and gym facilities (basketball, badminton, volleyball, ping-ping, cardio and weight room, and more). Or enjoy evening intramural programs where students can compete in dodgeball, indoor soccer and volleyball. Students enjoy getting off campus as well for local shopping in the Town of Windsor to pick up some necessities.
More formal programming includes a huge selection of clubs, such as Robotics, Scrapbooking, Debating, Math Club, Piping, Green Team. Clubs are not only a great way to meet people, but they also help us develop, grow and learn new skills. Whether it be learning how to garden, organizing fundraisers, or building and programming robots, there is something for everyone.
Many students embrace opportunities for volunteering at special events such as the Terry Fox Run, Windsor Elms Nursing Home, Windsor Elementary School (Reading Buddies) and the Local Hospital.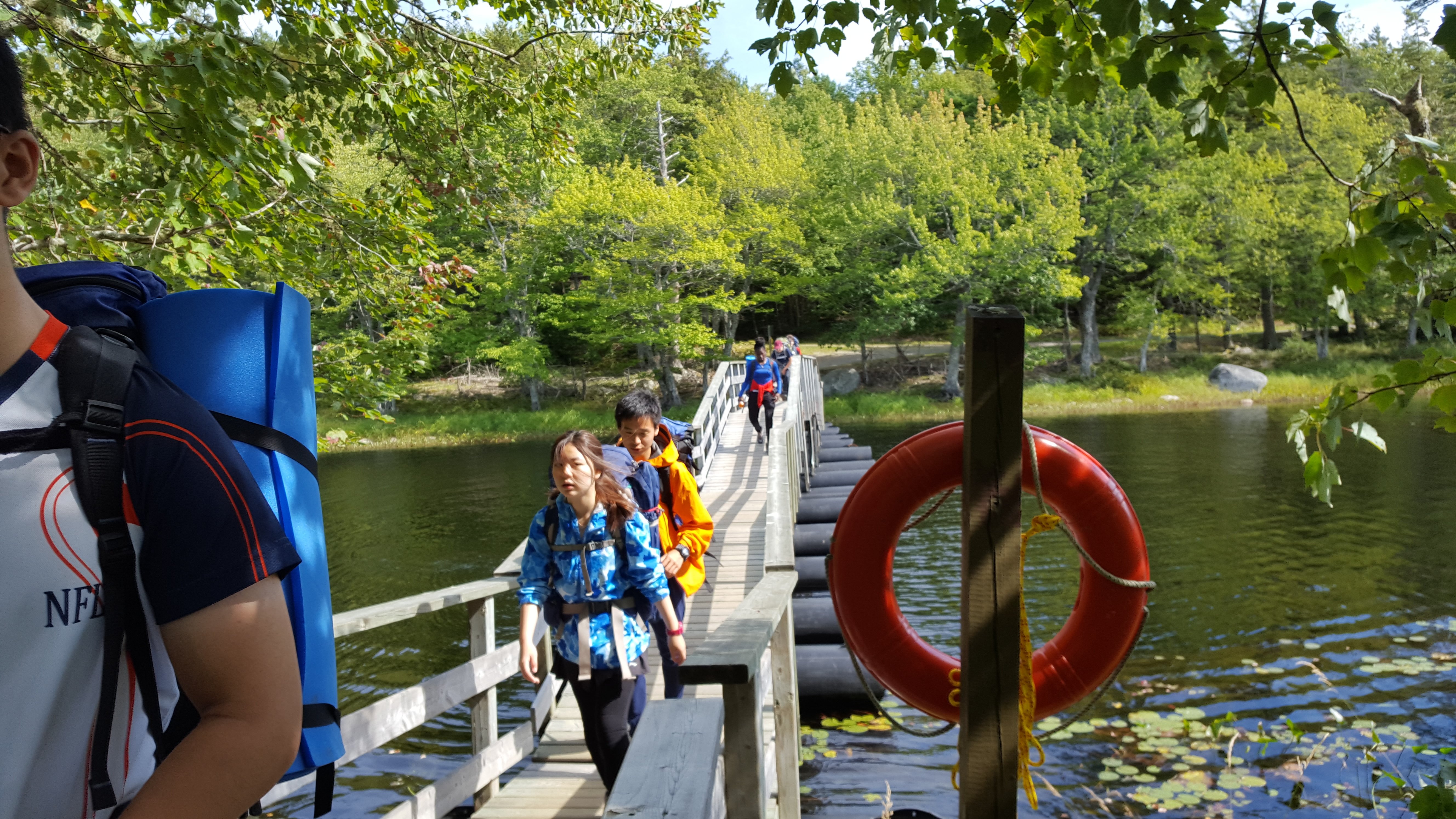 There is never a shortage of things to do, sometimes it is the simple things our students enjoy, like cooking favourite meals with friends or relaxing in the student lounge or playing a game in the cafeteria with friends.
From Good Morning to Good Night, KES students are active and engaged. Find out what our boarding students are up to in our downloadable photojournal, A Day in the Life of a King's-Edgehill School Boarding Student.