This year's ELL (English Language Learners) camp was another great success. The students' days were filled with a variety of activities. Mornings were spent learning language skills in the classroom with a group of enthusiastic and dedicated teachers, and the afternoons involved many on-campus activities and excursions.
We learned about fitness and gym etiquette, how to make beautiful tie-dyed shirts, had scavenger hunts and enjoyed an ice cream social. The group went on a Halifax Harbour Hopper tour, visited the Halifax Citadel National Historic Site, the Haliburton House Museum in Windsor as well as enjoying a hike along the rocky shores of the Ovens National Park. They also had loads of fun playing mini golf, table tennis, soccer, basketball, swimming and learning axe throwing. We enjoyed the beaches of Nova Scotia and our neighbouring province of Prince Edward Island.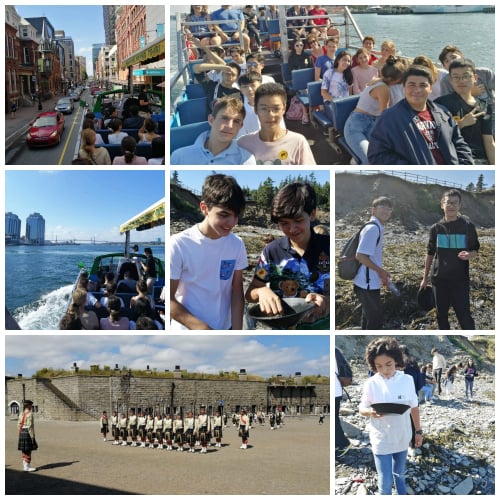 Of course we fit in a bit of shopping and saw a movie or two in English. All in all, our students had many opportunities to practice their English and learn about Nova Scotia and PEI. Everyone enjoyed their time at the camp and made lasting friendships. Thank you very much to our parents, students, and staff for making this a wonderful ELL summer session.
King's-Edgehill School is a CAIS school - meaning we have international students who come to us for our leading programmes in arts, athletics and sciences. Our students have an appreciation for learning new things and independence of thought. Watch the video to learn more about why your child would love to study in Canada -- at King's-Edgehill School.