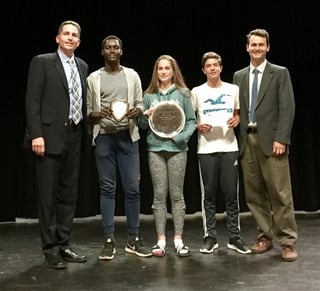 The Junior Rugby 7s teams had an exemplary end to the season at the Gathering of the Scots Tournament in Perth Andover, New Brunswick. The two teams played several Fredericton Schools on Friday, and then competed in the co-ed event all day Saturday. Our students also participated in the tug of war and parade, fitted with their 254 KES Cadet Corps kilts.
Saad Sarquis led his team to the final, and the side emerged with second place of the 8 team tournament. Saad was named the team's 'most outstanding contributor'.


Righo Etou led his team to a fourth place finish. Special mention is made to Maya Faucher, Fanny Huerta, Isa Diazand Kara Day as they represented Edgehill pride and tackled and attacked with stre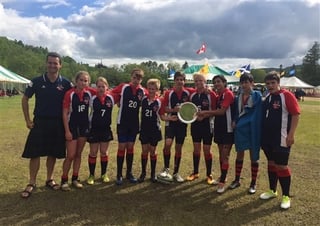 ngth against teams that were predominantly boys. The junior rugby foundation is taking shape for next year's teams.


Kevin LakesJunior Rugby CoachJunior School Athletics Director


Indoors, outdoors, close by, far away, from under the sea to on top of a mountain: Travel is a wonderful opportunity to learn, try, strive, help and grow. Find out about the many chances your child will have to travel as a King's-Edgehill student! Download Oh The Places You'll Go!, a PhotoJournal about travel at KES.