Amidst IB exams and a busy school schedule, the varsity Girls' Softball team hit the road this past weekend to compete in their first tournament of the season.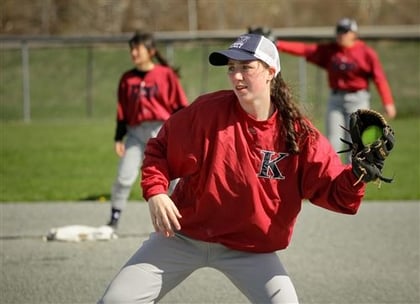 With pockets filled of sunflower seeds and Big League chewing gum, they prepared for some tough competition against D1 & D2 teams they had never played before! Although the first day brought losses against Avon View and Barrington, the girls learned quickly that they had to adapt their game play to move forward. This insight earned them a tied game (13-13) against North Nova. Entering the second day of the tournament, the girls were full of optimism! Knowing their first game was against a team they were familiar with(Middleton), it helped fuel their excitement to hit the field.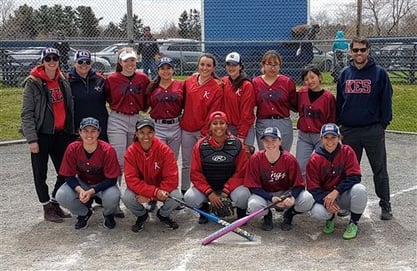 It was a close game, but unfortunately, they fell short of a win (9-5). With only one game left, the team was determined, more than ever to finish the tournament on a strong note. This was the game of big swings and quick plays! The team reacted smoothly on defense and there were many great connections at bat. We also saw home runs from
Maddy "Mad Dog" Walsh
and
Savannah "New Kid" Provo
. With that, we wrapped up the tournament with a final score of 16-0 against CK, which placed us 5th/6th overall in the competition!
It was a fantastic weekend full of learning and fun, which allowed the team to see great development for future games. A special shout out to
Qianhui (Venus) Hong and Macarena Haces
for dressing and cheering on the team throughout the weekend!
Eva Redmond
joined us for our Sunday games and took some
AWESOME photos
.
Why choose King's-Edgehill School for your child? At King's-Edgehill School we help students be more than even they thought possible. Learn more in our Questions to Ask eBook.