Wednesday mornings always begin with an assembly of the junior students, where important information is shared, and quite often there will be an event of some kind. This can range from a competition, to games, and of course, recitals of music or dance. Three Grade 6 girls, Lily Blois, Laura Oulton, and Mylah Simpkin, collectively thought it would be fun to choreograph their own dance routine and present it three weeks ago.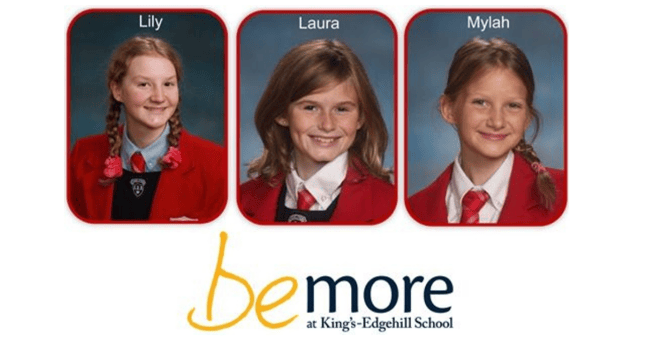 Thankfully, Mr. Campbell had his cell phone with him and captured it. In this clip you will see the majority of the students in Grades 6 to 9 masked and in their 'bubble' environment, enjoying the cute and uplifting talent supportively; that's just what they do: stick together and cheer each other on!

I hope you enjoy this short video of these charming, courageous, and talented young ladies.