Dear KES Family: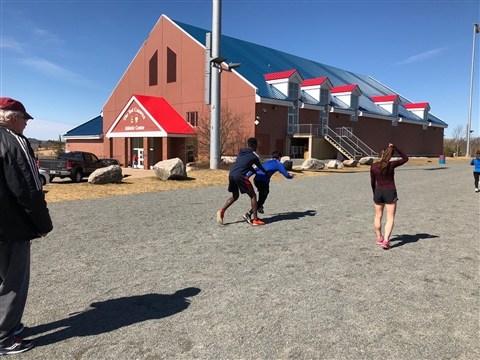 April is proving to be a cruel month, offering glimpses of spring warmth and sunshine and then showering the KES campus with rain. In one of the extended periods of sunshine, I was quite excited to hike through the back campus trails by Turtle Pond and see two turtles basking on a log. (An aptly named body of water!) Surrounding them in the water were schools of goldfish. They had emerged from the icy depths to enjoy the warmth of the shallow water close to shore. I was pleased to see the goldfish and turtles again. Our environment seems so fragile these days that examples of healthy ecosystems seem rare. I don't know why there are gold fish in the pond but each year there are more and, it should be mentioned, at six or eight inches long the older ones are getting quite big.
The artificial turf on Jakeman field continues to bring joy to the School. Be it after hours on a Saturday afternoon, or late in the evening with the lights on, it gets as much use as it does during the daily sport period. It is simply marvellous having five different teams use the field (and its generous end zone areas) each day. Having the track team running circles around us (literally and figuratively!) during sports practice is an absolute joy too. We all seem to pick up on each other's energy.
I have to admit though, that a highlight this week was watching Guy Payne coaching his sprinters last Sunday afternoon. It was gloriously sunny and Guy and his runners were in fine form. I was three years old when Guy first started coaching track at KES. 52 years later, he is still out there in his free time helping student athletes get stronger and faster. And loving it the whole time!
Sincerely,
Joe Seagram