Dear KES Family:

Two thoughts for this week.

In an all-too-short period of time I have attended funerals in which three young alumni have either read a passage, led us in prayer, or delivered a eulogy. In each case I have been very proud of these young men and women. At a moment when what one says really counts, a moment when mourners are at their most vulnerable and need strength and support (and yes, even a little humour), our graduates had the grace and skill and heart to provide what we needed exceptionally well. As you know, each day in Chapel different students read passages from Scripture and lead us in prayer. It is a natural and normal part of our day. This morning as I listened to Liam Bonner (Class of 2018) and Evan Murphy (also Class of 2018) read and lead, I could not help but contemplate the unique set of skills and experiences they will take with them into the wide world when they graduate this June, and when they may be called upon to use them.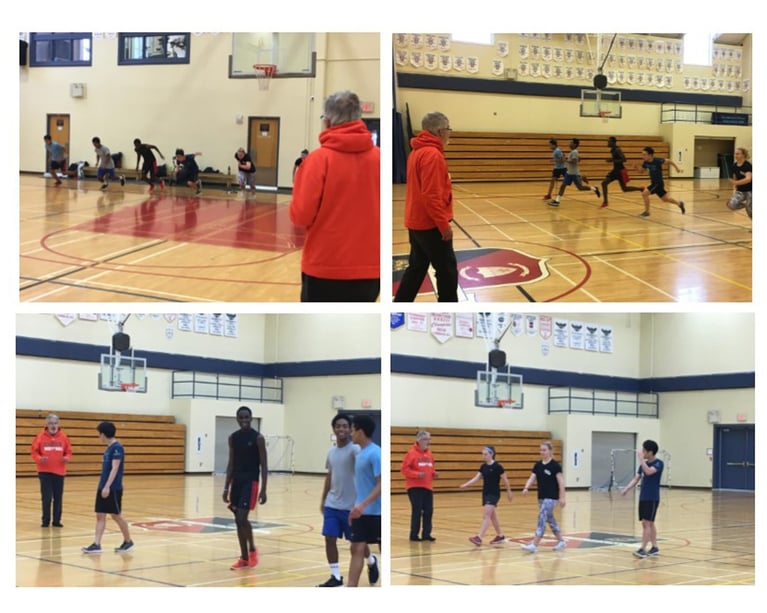 For fifty-one years Guy Payne has been coaching our athletes. Retired from teaching in our classrooms, Guy is still a fixture on campus. He offers speed training to our teams and to any student who wants to be stronger and faster. His techniques and advice are hot-off-the-press and current. He reads the latest literature and incorporates new science into his tried and true drills. On Sunday mornings, when most of the School is still asleep, Guy can be found in the gym working with our students. This past Sunday, as usual, he was there. Interestingly, the students he had were wonderfully diverse: boys and girls, hockey players and basketball players, soccer and track stars, and representative of five different nations. Each one was pushing hard for him. Guy is an unsung hero around here. I thought it would be worth singing this little tune for him.

Sincerely,
Joe Seagram