At King's-Edgehill School we take pride in the ability to provide every student with nutritious and delicious food choices thanks to our Food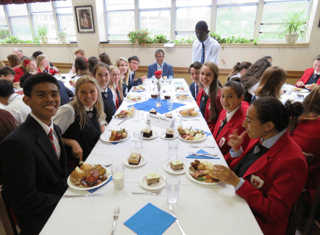 Service partner, Chartwells. Together, KES and Chartwells work to create food and meal choices that are balanced, interesting and serve the dietary needs of every student.
Students can visit the Chartwells website to view pre-planned menus and all meals come with wellness info indicating if a food item is vegetarian, vegan, local and/or a balanced choice. They are also able to see upcoming special events and have access to other online resources related to health and nutrition, including health bloggers, Canada's Food Guide and Food Safety online.
KES and Chartwells recognize that healthy meals and snacks matter and that lack of a proper diet can lead to a lack of focus, hyperactivity and lethargy. It is because of this that we work to ensure all meals include wholesome ingredients such as whole grains, fruits, vegetables, and natural ingredients.
In addition to ensuring all meals and snacks are nutritious, Chartwells has a commitment to promote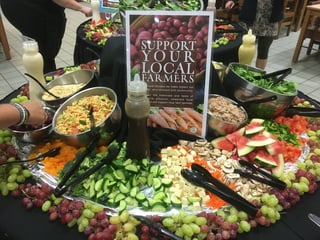 social responsibility, sustainability and support local food suppliers whenever possible. All food is prepared and cooked on site and with the highest of standards as expected at KES.
Chartwells also makes eating interesting by hosting themed nights. In May alone the students feasted on culinary delights in support of Cinco de Mayo and National BBQ Month, enjoyed a seafood night, wing night, and treat night. In addition, students are given a calendar so they know when to expect special delights, such as a waffle dessert bar, ice cream every Sunday and fruit smoothies every Tuesday during breakfast.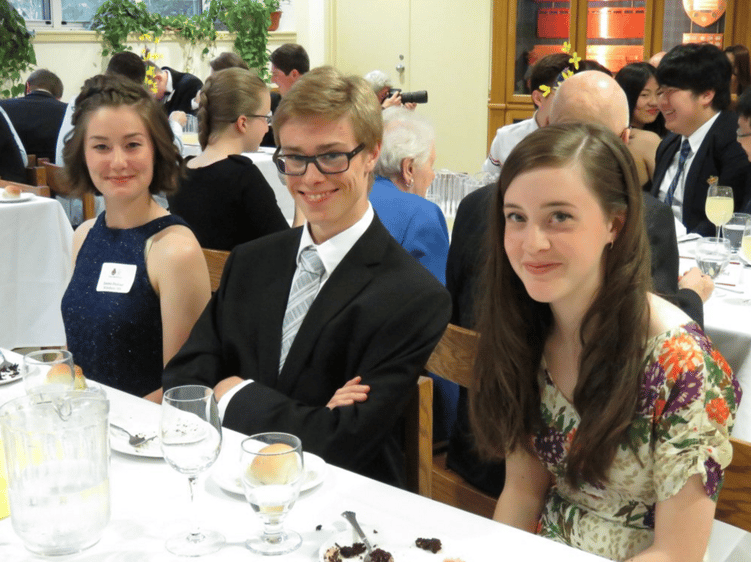 Chartwells wants students to play an active role in their dietary choices, which is why they also offer occasional opportunities for students to plan their own menu. They also encourage feedback, comments and ideas through their website.
Whether they are planning a simple breakfast or planning for a busy event such as Senior Graduation, Chartwells offers gourmet-style, delicious meals for every KES occasion. They pride themselves on their ability to meet any dietary need with style and creativity.
KES' commitment to healthy foods transcends beyond the dining hall. Each month, we send a food related newsletter. Nutrigrams instructs students on how and why to make healthy eating choices. There's also our SuperFoods flyer, designed to inform students of several powerful foods that can assist in maintaining weight, fighting disease and prolonging life.
For more information on the food options available through Chartwells and KES, download the Food Glorious Food PhotoJournal.
You can also follow Chartwell's at King's-Edgehill on Twitter, by clicking here.