KES hockey teams do much more than practice, improve their hockey skills, and compete against local teams. In fact, every second year the KES hockey teams participate in a cultural hockey tour that includes games and lots of cultural experiences.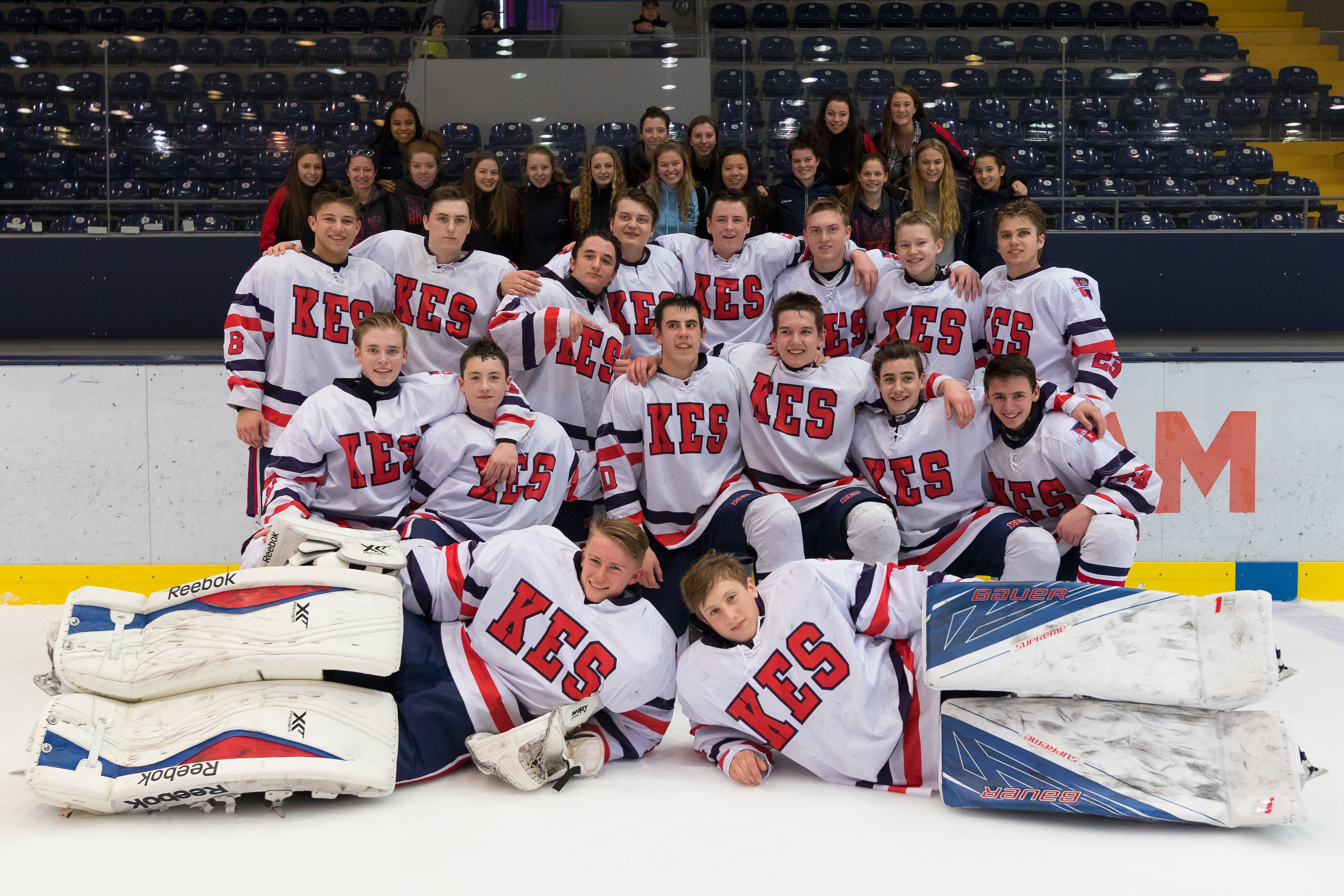 In March, the KES Boys and Girls Hockey teams, along with their family and friends, travelled
to Italy, Austria and Germany. They departed March 8th for Munich, Germany and were excited for the hockey games, culture and beauty of the Alpine region of Tyrol. To everyone's surprise, they were greeted everywhere like family and their hosts couldn't do anything more for the group of 50.

The team enjoyed the beautiful weather, sunny and 15-20 degrees, (the gelato, I think the group tried every flavor possible!) and tours of a silver mine, BMW museum, Dachau concentration camp museum, Neuschwanstein Castle and city tours of beautiful Bolzano, Innsbruck, Salzburg and Munich.


The group also played games in Eppan/appiano, Egna/Neumarkt, Kitzbuhel, Berchtesgaden, Miesbach, Silz-Telfs, Munich, Konigsbrunn, and Geretsried. The games were competitive and exciting with some local fans singing and banging on drums throughout the entire game.
These games made the international cultural trip experience memorable for everyone involved. The group can't thank the host teams enough for being so excited to spend time before, during and after games with them. The post-game get-togethers in dressing rooms, arena VIP rooms and local restaurants were amazing and served as a reminder that hockey (sport) brings people together no matter where you are from.
You never know where being a member of a KES Athletic team will take you! Being a team player means not only learning leadership and team building skills, but the ability to travel, meet new people and experience new opportunities.

For more information on the KES Hockey program, download our Hockey Handbook PhotoJournal: