For our second annual Holiday Social at the Foggy Goggle, held in Halifax on November 28
th
, the weather truly could not have been
worse
! As snow and rain wreaked havoc on the highways and streets of Halifax, our Advancement Team braved a very slow and steady 2.5-hour drive, managing to arrive only a few minutes behind schedule. While we had concerns that one of our busiest events of the year would be totally waylaid by this particularly nasty early winter storm, our KES Community ended up making a great showing—Alum, Friends, and Family alike! Despite a lot of (understandable!) weather-related cancellations, 40-plus people braved the elements to join us and make merry under the Foggy Goggle's twinkling lights and garlands.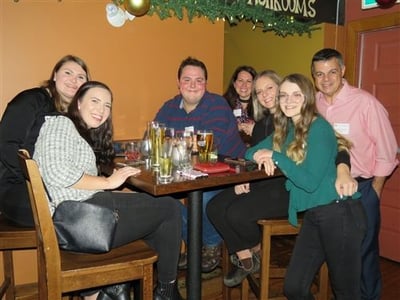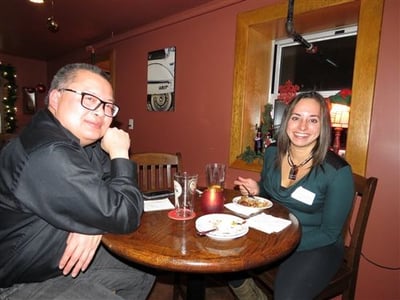 As with last year, the atmosphere was warm and bright as stories and yearly updates were shared and great food enjoyed. This year we had a great showing of Alum who graduated at the beginning of the 2010s—as hard as it is to believe the decade is almost over—and especially from 2012
(Ian Rowan-Legg, Seol Bi Li, Lauren Acker, James Trefry-Sweeney, and Kate Jurgens)
! 2013 Graduate
Madison Walsh (2009-13)
even brought along a very special guest--her fiancé,
Ben Palmer
!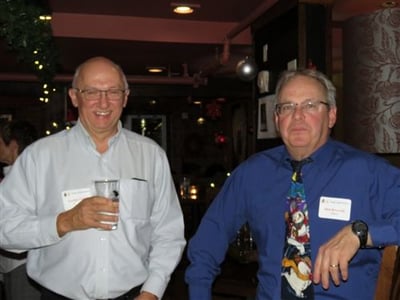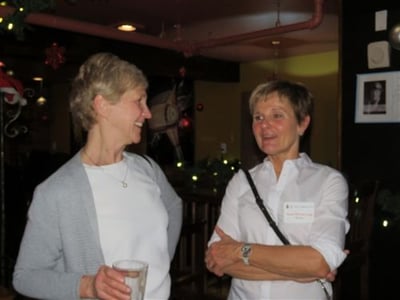 A strong contingent of Alumni Parents also joined us, including
Carly Campbell and John Traves (Current KES Board; KCS 1977-79)
,
Michael and Susan Rowan-Legg, Kevin Walsh
, and the Staff who can count themselves as such as well:
Headmaster Joe Seagram, Director of Advancement Heather Strickey, Director of Admissions Chris Strickey, and Teacher/House Parent, Clara Cisneros.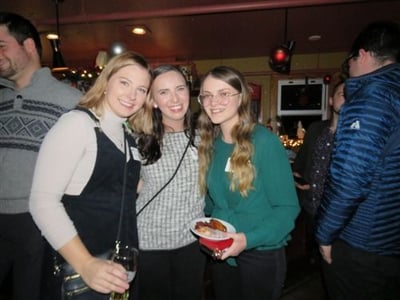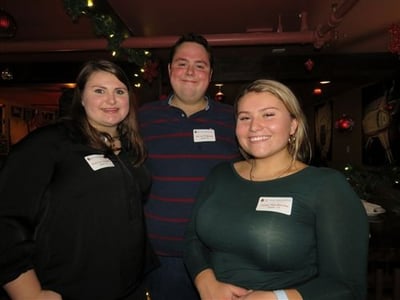 During the event, we were pleased to receive an early holiday gift from Alumni
George Lewis (1971-72)
, who was joined at the event by his cousin
Mary (Lewis) Kennedy (1972-1973)
. George presented us with two Old School blazers (George's from KCS and his sister
Patricia's [1969-1970]
from Edgehill) to keep in our archives. Thank you, George and Patricia!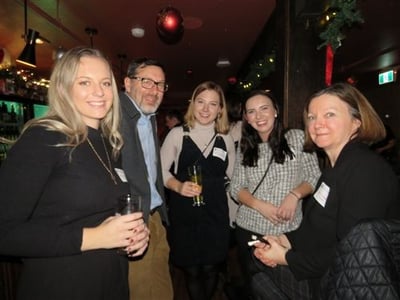 Thank you also to everyone who managed to make it through the snarls of traffic and messy sidewalks to join us and welcome the holiday season with friends new and old. And to those of you who couldn't make it, we hope to see you next year.


We wish everyone in our KES Community a happy holiday season!
Stay connected to the great friendships and experiences that started at King's-Edgehill School. Find out how here.