It's been a busy day on Campus as our boarding students arriving and discoving (or re-discovering) our school for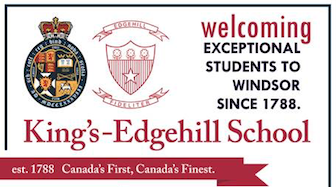 the first time. These students joined about 50 International students who arrived a few weeks back to participate in our ESL Summer School Program. Our students are quickly finding their way around campus and our community; meeting lots of new people (and even some campus pets) and figuring out al the ins and outs of our school.
At this time of year, parents also have a unique opportunity to connect with faculty and other parents. As a parent, I appreciate the chance to connect with faculty and staff before the school year gets underway. Every year our Headmaster, Mr. Seagram opens his home to all parents, faculty and staff. It's a wonderful way for us as parents to connect with faculty, coaches, and advisors before the school year gets under way.
This is just one of many examples of how the school kicks things into high gear from the get go and how they work to connect students and parents near and far! Just like the weekly newsletter Mr. Seagram will pen every Friday capturing the latest activities and a significant slide show of usually 40-80 photos of the week. I am sure parents of students near and far appreciate this recap. I find, come Friday our children have crammed so much into the week, they've forgotten half of what happened earlier in the week. I love flipping through the images and then chatting with my children to get the stories behind the images.
If you are interested in our school and have questions for a parent we'd be happy to connect you with a current parent. Simply follow the links and provide us a few details and we'll be in touch.