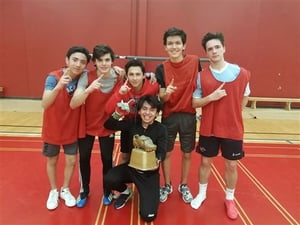 The Indoor Soccer League wrapped up with what was an exciting game between "Tenacious T" and the "Pilingas". The final game finished in overtime with penalty kicks, and after a competitive battle, the Pilingas took home the prestigious Golden Boot Award! This was an excellent season for participation, with eight teams playing in games each week throughout the winter, and many spectators also coming to cheer on friends. Those who came out to play or watch on Tuesday and Thursday nights saw a high level of play, amazing saves by some talented keepers, and a good balance of intensity and sportsmanship.
Thank you to all who were involved in the league this season, and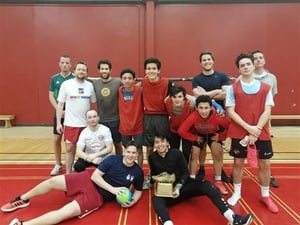 congratulations to the 2020 Golden Boot recipients:
Emiliano Bonilla Martinez, Nicolas Balmori Saez de Ocariz,

Mario

Meira-Lavoie

, Diego Rodriguez Alegria, Alejandro Palacios Plascencia,
and
Jose Rivas Gutierrez!
What do KES boarding students do on the weekends and evenings? Download the KES PhotoJournal, A Day in the Life of a Boarding Student, to find out.