Due to overwhelming interest in our Atlantic Canadian Scholarship, The Inglis Education Foundation will fund a second scholarship for new boarding students with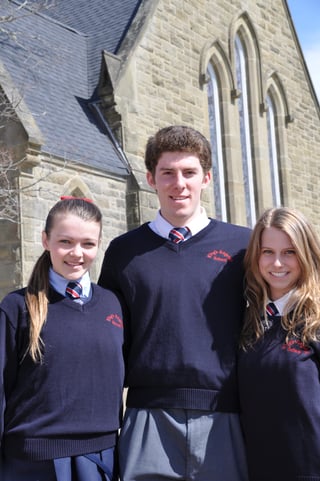 a deadline of July 8th.
The scholarship is worth up to half the cost of KES board and tuition and is specifically for new boarding students students from Atlantic Canada.
It is common practice for Independent and Private schools to seek boarding students from closer-to-home. We do it because there are clear benefits for all our students.
King's-Edgehill School is graced with students from over 20 different countries around the world. Their families have chosen Atlantic Canada, specifically our school in Windsor, NS, for a range of reasons, including our safe and welcoming environment, our four-season climate and the wealth of activities that promotes, and our fine reputation with Canadian and US universities for post-secondary learning.
We also offer what has come to be known as 'Maritime Hospitality'. Families from around the world know their children will be welcomed, accepted and befriended by children like yours.
Our current cohort of Atlantic Canadian students is wonderful at sharing their traditions with our international students. Our Canadian Thanksgiving Dinner is a much-anticipated occasion each year, as is the first snowfall, afternoons 'on the slopes,' and spring hikes and trail rides through blossom-scented hills.
Of course, Atlantic Canadian students benefit from the new perspectives and insights provided by their smart, driven friends from around the world. We see students take on group work and problem-solving with greater creativity, more imagination, and a 'bigger picture' approach when they take into account the broad range of experiences represented in each class. We believe our international make-up resembles the work environments of the future. Students develop a real global awareness at KES.
We're a close-knit family, offering your child a home away from home, healthy meals and home-like living. Residences have cozy bedrooms and sitting rooms – much more like a neighbourhood than a university dorm complex. Meaningful, supportive relationships develop between advisors, teachers, coaches, house parents and among fellow students.
Your child can benefit from a healthy balance of free time and structured time, with access to modern athletic and arts facilities right on campus. Our students also make good use of the academic resources and teachers' office hours that KES provides outside of the typical school day.
King's-Edgehill School encourages students to think beyond themselves and actively help others in the community through shared volunteering experiences. After participating in regular service opportunities at local hospitals, seniors' residences, elementary schools, and soup kitchens, most of our students continue their good citizenship in their home communities. In this way the empathy, leadership and sense of community acquired at KES reaches far beyond our own campus community.
We would love to welcome your child to King's-Edgehill School, and provide them with exceptional learning opportunities enveloped in the safety, kindness and warmth of a home-away-from-home.
Find out now about our scholarship for new boarding students from Atlantic Canada right here.