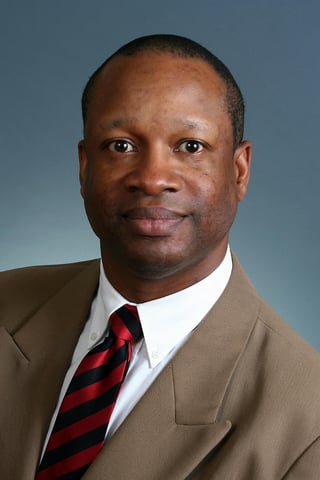 We are very excited to announce the introduction of our King's-Edgehill Girls' Prep Basketball Programme that will begin play in the 2018-19 school year.
The programme will be led by our new Director of Basketball Operations and Girls' Prep Basketball Team Head Coach Marc Ffrench.
King's-Edgehill Athletic Director Kim Walsh has been instrumental in the planning and development of the addition to the King's-Edgehill athletic programme. "We are pleased to welcome Marc to our coaching staff. He believes fervently in our School mission and is an extremely well organized and passionate coach who will inspire student-athletes to "Be More" in all aspects of the KES experience. He is a great choice to instill our School ethos to a new Prep School athletic programme that will enhance our overall student experience at KES."
Mr. Ffrench, who is a Kentville, Nova Scotia native, is a successful high school coach who has been living and coaching in Ottawa, Ontario. His programme at AY Jackson Secondary School has had a strong run including appearing in 2 consecutive NCSSAA Championship games in 2015-16 and 2016-17.
Marc is honoured and excited to be chosen to lead the KES Girls' Prep Basketball Programme. The entire academic and athletic staff will provide the student-athletes an unrivaled, world-class King's-Edgehill School education combined with an elite-level preparatory basketball experience. One of our goals is to reach the same global destination status the KES Prep Hockey Programme has achieved and continue to produce student-athletes who are going on to become sought-after recruits of NCAA and U Sport programmes. The King's-Edgehill experience is a special one that the prospective female student athletes, who will become part of the KES family, will enjoy and cherish as alumni.
In order to provide our athletes with exposure to the level of competition required to earn invitations to join university women's basketball programmes after graduation from King's-Edgehill, the Prep Basketball Programme will play an intense schedule as a member of the elite NEPSAC Prep Girls' Basketball Conference in New England as well as competing in a newly established Canadian Girls' Prep league.
We look forward to meeting and welcoming the new students who will be part of this Preparatory level athletic programme. For more information, please contact Marc Ffrench.
Download our Athletics PhotoJournal to find out more about the different sports offered in each school term, as well as about the team sports and individual sports, and recreational and competitive play offered at King's-Edgehill School.