The Annual Junior School Public Speaking Competition took place this past Wednesday, May 19th during our virtual Junior School Assembly. While every student had an opportunity to deliver a speech to their classmates in English class, the numbers were whittled down to the final nine who presented their speeches to their fellow classmates, faculty, judges and family members during our Zoom Assembly this week.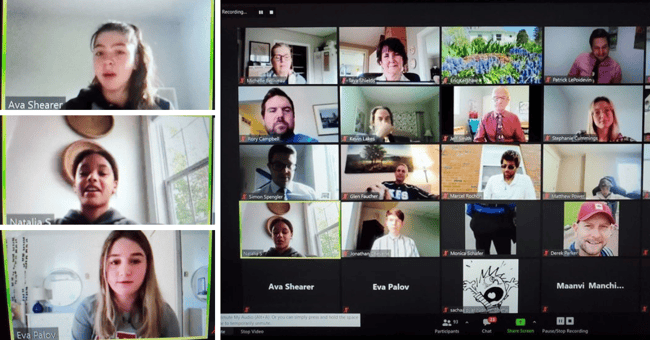 Twenty-first century learning emphasizes the importance of good communication skills, and it is great to see all Junior students developing these skills and the confidence that goes along with expressing their ideas to others. I was so impressed as each of the contestants Zoomed-in and delivered their speeches live. From topics related to sports, kindness, homework, dinosaurs, or perfectionism, each speech was unique and full of personal passion.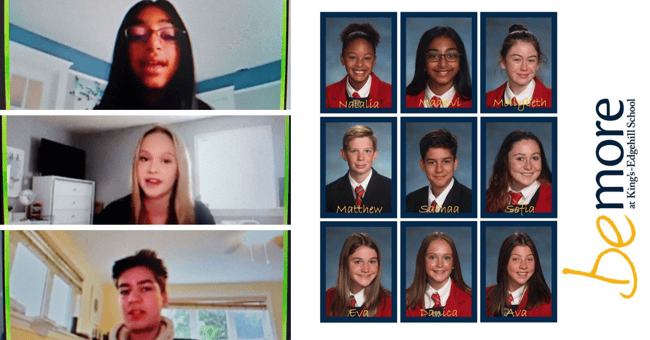 Regardless of the topic, each chosen theme resonated with the speaker. The virtual audience was informed and entertained, and the judges certainly had their work cut out for them determining the winners. We will have to wait until our Virtual Closing Ceremonies on June 11th to hear who officially placed 1st, 2nd and 3rd; although, at the end of the day, all participants who stepped forward and delivered their speeches are winners! Congratulations are extended to: Natalia Shaw and Maanvi Manchineni from Grade 6, Mollybeth Dickinson from Grade 7, Matthew Power and Sachaa Rudrum-Bhimji from Grade 8, and Sofia MacSweeney, Eva Palov, Danica Scully and Ava Shearer from Grade 9.